ErieTec and ITW Pro Brands can offer you solutions for many of your day-to-day problems. From lubricating to cleaning to everything in between, we have the products best suited to your industries.
Scrubs Cleaner Towels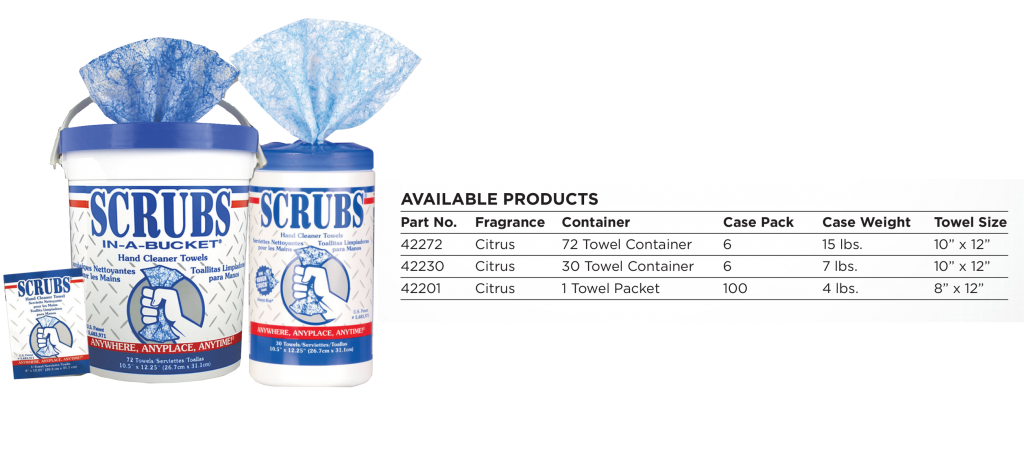 SCRUBS® Hand Cleaner Towels combine an advanced cleaning formula with a strong, dual-textured towel to thoroughly clean hands and surfaces ANYWHERE, ANYPLACE, ANYTIME!® The clean, citrus-scented formula loosens and dissolves industrial soils while leaving hands free from dryness and irritation. The Rough Touch® blue towel locks in soil to prevent it from transferring back onto hands and surfaces. Hands are left feeling clean with no sticky residue and no rinsing required.

• Clean, citrus fragrance
• Advanced cleaning power
• For use on hands & surfaces
• No sticky residue
• NO SOAP!  NO WATER!  NO PROBLEM!™
Remove: Dirt, Tar, Oils, Grease, Paints, Adhesives, Epoxies, Caulks, Inks & Dyes, Urethanes, Lubricants, "Icky-PIC", Cable Jelly, Asphalt
---
LPS Labs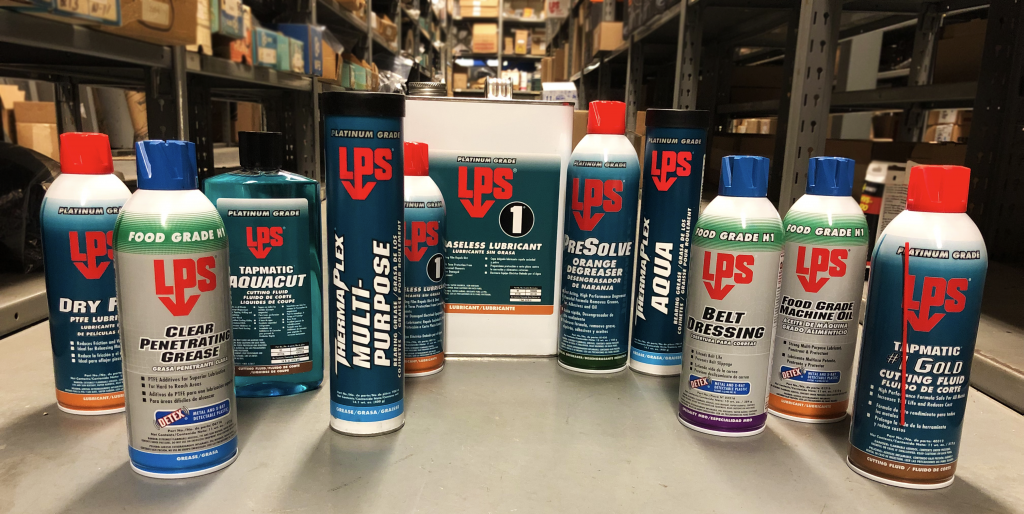 The LPS Labs product line is broad, targeted, and reliable. Whether you need lubricants, penetrants, corrosion inhibitors, electronic cleaners, industrial degreasers, greases, cutting fluids or even Specialty MRO items, LPS and ErieTec have something for you. With such a beefy line of products, it's impossible to list them all in one posting. Instead, think about your operations. What kinds of chemicals do you need? What kinds of problems do you have? Tell us about them and we can point you toward the products that can save you time, money, and hassle.
---
Other Great ITW Pro Brands Lines: