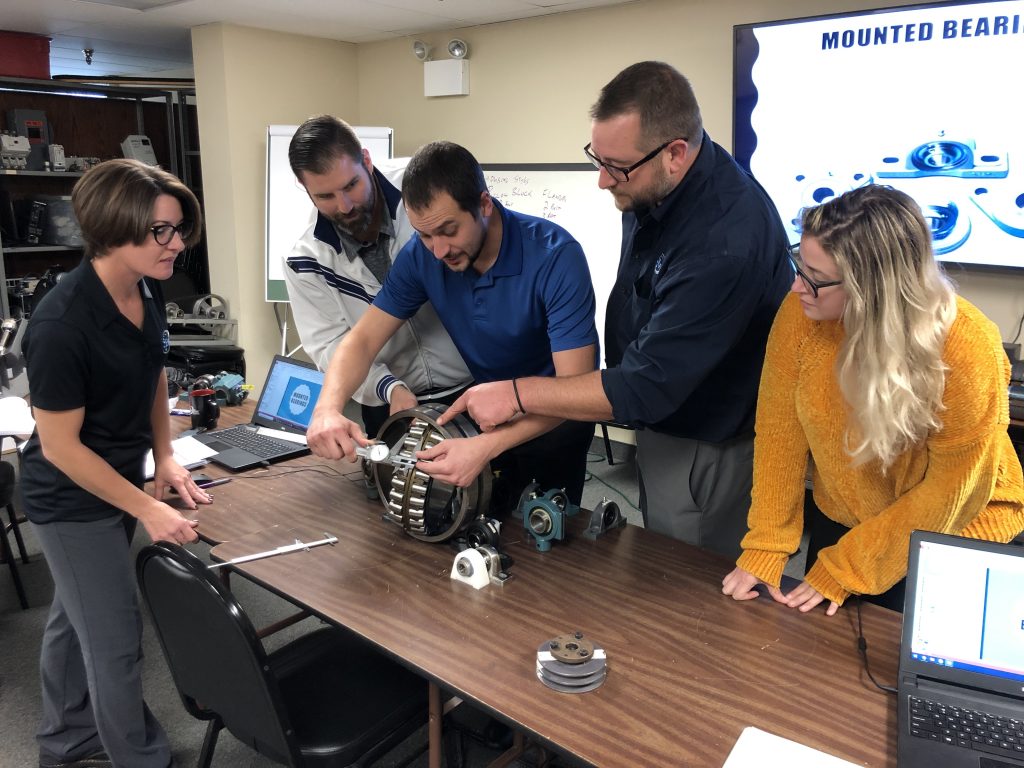 When you work with ErieTec, you're working with experts. We know an incredible amount about our products and what applications they're best for – and we're backed by some of the best manufacturers in the industry. That knowledge doesn't spring out of nowhere, though. We have over 61 years of hands-on experience that continues to be passed down, but we also begin here with rigorous product training. In addition to learning about our products, we also learn about when and where they're most beneficial for our customers.
Not only do we offer product training for our employees, we offer it for our customers as well. Sometimes we may propose a solution that might require maintenance or knowledge you don't already have. We're here for you! We offer various training on-site at your plant or right here at ErieTec in our training room. Sometimes the training is led by ErieTec, and other times we bring in our manufacturers to give you specialized or brand-specific information.
Do you find yourself in need of product training? Let us know! We can meet your needs. In the meantime, we hope you continue to benefit from the training we give to each and every one of our employees in order to better serve you.