Motor Control (1100 × 450 px) (1920 × 600 px)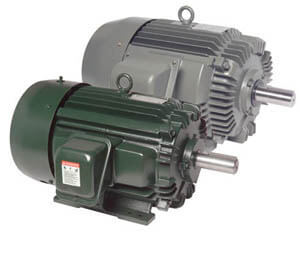 General Purpose Motor:
Medium voltage motors are some of the toughest motors around and meet the industry's ever-increasing need for improved energy conservation and product reliability. Available in open drip proof, weather-protected type I and II, totally enclosed fan cooled, and totally enclosed air-to-air cooled enclosures, our offering of medium voltage motor offerings range from 100 to 50,000 HP and 2300 to 13,800 V. Our supplier's motors are completely customizable due to our in-house design, engineering, and manufacturing capabilities, allowing us to not only meet, but exceed your specific application requirements.
Our supplier's motor manufacturing plants have the ability to customize each medium voltage motor to a customer's specific needs, such as frame size, IP rating, rotor construction, bearing type, lifting and jacking holes. These modifications are managed and supervised by our in-house project management team.