Material Handling (1100 × 450 px) (1920 × 600 px) (1)
Conveyor Pulleys & Bushings
Wing Pulleys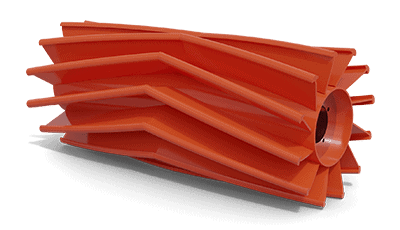 Traditional wing pulley designs were notorious for trapping rocks, gathering fugitive material and bending prematurely. The rocks punctured conveyor belts and the folded or filled wings caused belting to mistrack.
Superior's V-shaped Chevron Wing Pulleys reject and repel any incoming fugitive material, which significantly extends the operating life of your conveyor and many of its components.
Drum Pulleys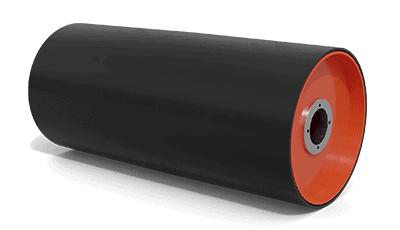 Drum pulleys are one of the most versatile components of a conveyor system. Depending on their specifications, they can serve in a variety of roles or positions, including drive or head, return or tail, bend tensioning, snub tensioning and/or take-up pulleys, which increase or decrease the amount of slack in your conveyor belt.
Maximum pulley life is essential to cost-efficient material handling and high-capacity production. Importantly, a manufacturer's approach to pulley design, manufacturing and proper application has a direct effect upon pulley reliability or potential pulley failure.
Take-Ups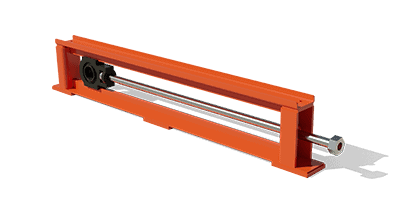 To prevent belt slippage, portable conveyors are designed with a mechanical take-up frame. These integrated tools allow the operator to adjust belt tension to the drive pulley.
Superior designs and manufactures a set of six unique designs for pillow block, wide slot or top angle bearings in top or side conveyor mounting positions. Each style includes ACME rod construction with wide threads for reliable performance in the dirtiest and dustiest applications.
---
Additional Resources
For more information on these idlers and more, click here.