Cam followers are a specific type of needle or roller bearing that, as the name suggests, follow cams. We carry a wide variety of cam follower designs made of various materials, and we will help you to choose the best types for your applications.
Stud Type
Stud type cam followers are track rollers complete with a stud instead of an inner ring. It operates by the outer ring rolling on the track.
Yoke Type
Dealing with higher loads than stud type can accommodate? You might need yoke type instead. These are sealed needle rollers that are designed for minimal friction.
Crowned Cam Followers
These can be a cost savings opportunity, as cam followers may repeatedly fail if there is misalignment or load deflection. The "crown" on the outer ring accommodates for this and allows the component to have a much longer life than a standard one. Read one of our success stories to understand more!
Featured Manufacturer: McGill by Regal
When it comes to cam followers you have many choices! And you can rest assured that we will always suggest the products to you that are best for your needs – regardless of the manufacturer or brand. That being said, we often supply our customers with the high quality options McGill offers, like CAMROL. See the unique construction below: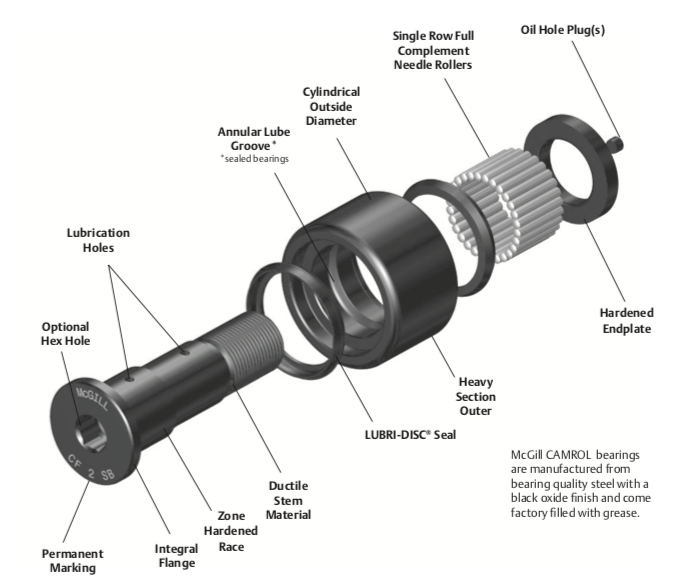 How can we help you? Contact ErieTec and we'll talk about all your industrial needs.