Motor Control (1100 × 450 px) (1920 × 600 px)
HMI Operator Panels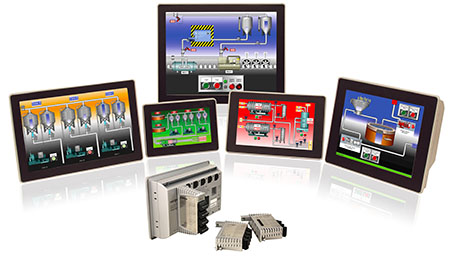 From factories to extreme remote locations, HMIs enable customers to easily connect, monitor and control processes across a diverse range of industries that include manufacturing, oil and gas and water/wastewater.
With a full spectrum of indoor and outdoor models ranging in size from 4" through 15" touchscreens, HMIs give organizations the ability to select exactly the functionality they need to connect, monitor and control operations.
Advantages of HMIs
Unify Disparate Equipment
Monitor and Control Remotely
Stay Informed in Real Time
Improve Performance
Save Time
Panel Meter Solutions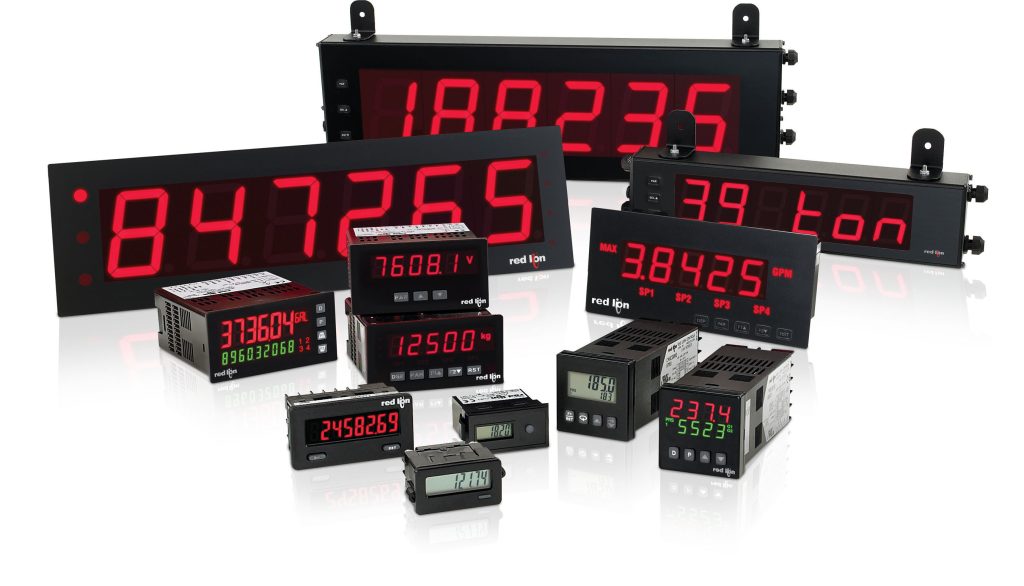 Red Lion manufactures high quality solutions for your digital and analog panel meter requirements. Offering you a wide range of models, sizes and capabilities — from our indicators, to our versatile process meters with communication, you have the ability to add or change capabilities with plug-and-play, field-installable cards.
Meters for Any Application
Display Height .3" (7.6 mm) to 4″ (101 mm)
Digital Meters: count, rate, time
Analog Meters: current, process, resistance, strain gage, temperature, voltage
PID Control: current, process, temperature, voltage
Outputs: relay, solid state, retransmitted analog
Various communication protocols
Field-installable option cards for changing business needs
Easy-to-use powerful capabilities of Crimson® software