Motor Control (1100 × 450 px) (1920 × 600 px)
Disconnects & Safety Switches
A full line of general-duty, heavy-duty, double-throw and hazardous area devices is expanded with a series of innovative new products for a vast variety of applications. Focused heavily on safety, Eaton's switching device product line brings state-of-the art designs that can even be customized to fit your unique needs.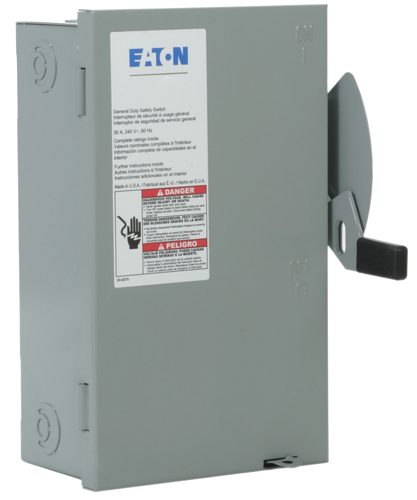 GENERAL DUTY SAFETY SWITCHES
General duty safety switches are used in residential and commercial applications. They are suitable for light duty motor circuits and service entrance applications. Fusible cartridge and non-fusible switches are available.
Core Features:
Suitable for service entrance applications unless otherwise noted
Maintains lock out tag out (LOTO) capability
Horsepower rated
Visible ON/OFF indication
Ample wire bending space provides for easier installation
Available in 30–600 A, fusible and non-fusible ratings
Available in NEMA type 1—general purpose indoor use and type 3R—rainproof and sleet-resistant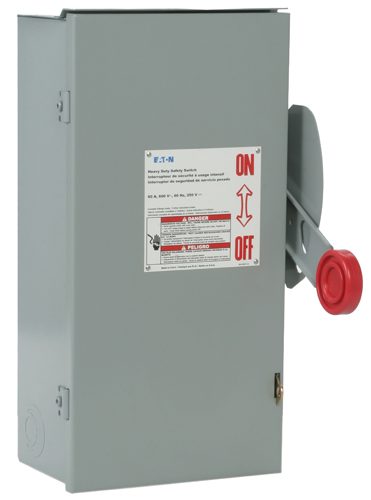 HEAVY DUTY SAFETY SWITCHES
Eaton's heavy-duty safety switches provide a highly visible means of disconnect to help improve personnel safety and equipment protection. Additionally, they're ideal for applications where reliable performance, safety, and service continuity are critical.
Core Features:
Fusible and non-fusible switches are 100% load break and 100% load make rated
Suitable for service entrance applications unless otherwise noted
Mechanically interlocked cover to prevent easy access when the switch is in the ON position
Visible ON/OFF indication
Available in 30–1200 A ratings
NEMA 1, 3R, 12, 4 and 4X enclosures for robust environmental protection
Features optional viewing window that incorporates visible blade components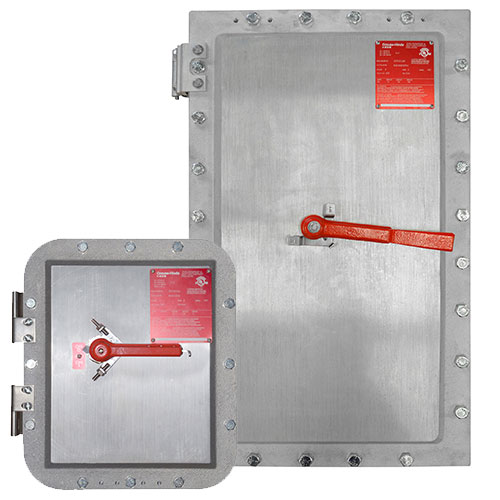 EID EXPLOSIONPROOF, COMPACT DISCONNECT SWITCHES
Crouse-Hinds series EID explosionproof, compact disconnect switches provide an explosionproof disconnect switch assembly for hazardous area electrical systems.  EIDs incorporate Eaton's high integrity manufacturing standards for reliability and safety in a compact, space-efficient enclosure.