Motor Control (1100 × 450 px) (1920 × 600 px)
PSG General Purpose Power Supplies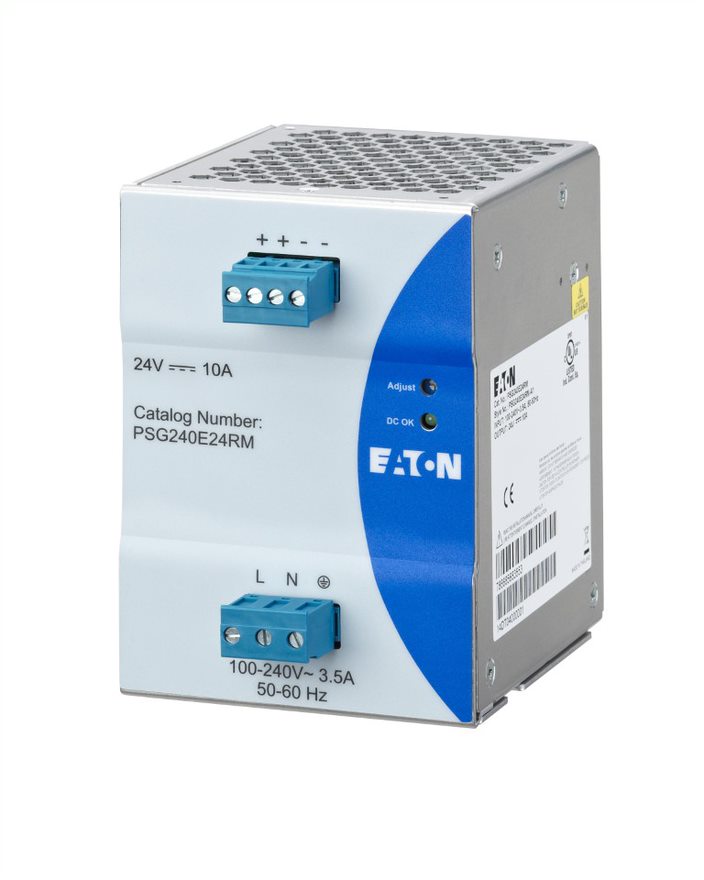 The PSG line of general purpose power supplies is used in a wide variety of industrial control applications. Applications include communication networks, sensors, PLCs and many other electrical systems.
Each model is equipped with the options of a rugged metal or plastic housing, heavy-duty screw or finger-safe terminals and a variety of protection features.
The PSG line offers the flexibility of operating with a universal input voltage of 100–240 Vac. It also provides system protection and continuous operation during brief current surges of up to 150% of nominal current for components with high in-rush demands.
PSG General Purpose Power Supply Core Features:
This PSG power supply offers global certifications, a compact size and a wide operating temperature range to fit many applications at a competitive price
With a rugged all metal housing option, conformal coating and the Class 1, Div 2 certifications, the PSG can perform in almost any environment
Increased system reliability by preventing downtime with the use of redundancy and buffer modules
Enhanced safety protection with the NEC Class 2 model and IP20 finger-safe terminals
150% power boost for up to 5 seconds allows branch protection and powering of high pickup loads