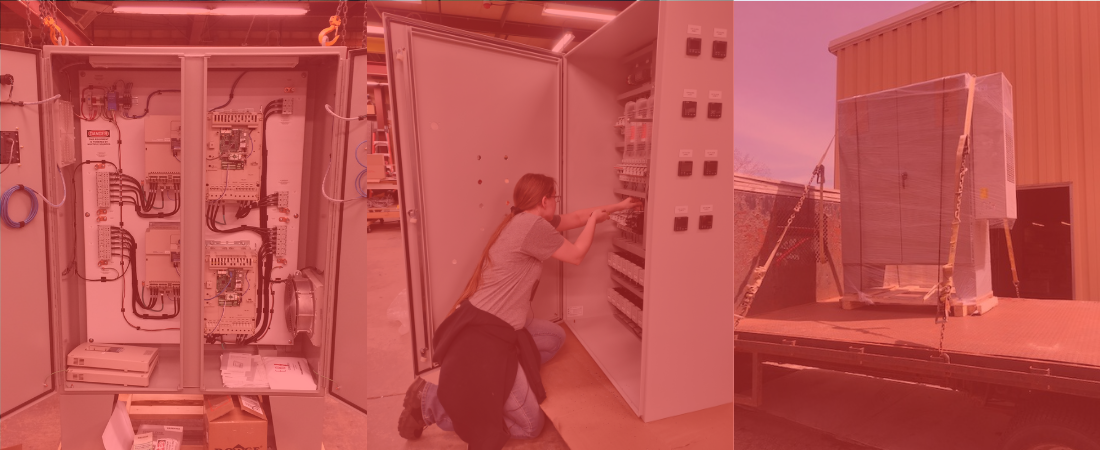 Material Handling (1100 × 450 px) (1)

EB Controls is the custom control panel building division of ErieTec, Inc. It was born of customer demand, and customer satisfaction is what keeps us going.
EB Controls has been an extremely reliable and important asset to our company for several years. The panel building shop has listened to our needs and supplied a reliable product that helps our company continue to grow. The attention to details and constant communication for each project makes the process very easy. EB Controls has been one of our most reliable vendors and we look forward to working with them on all future projects.

– Conveying Equipment Manufacturer in Western Pennyslvania
We can provide a wide range of control panels for various purposes within the same operations. Whether you know what you want or you're looking for us to design you something, EB Controls can be your solution.
EB Controls has always met my expectations in a professional and timely manner. From complex panels with HMIs and PLCs to power distribution needs they design and provide the quality products that we need to deliver complete solutions to our end users. The team at EB Controls is our go to electrical panel provider.

– Machine Rebuilder in Pittsburgh area
EB Controls addresses your problems and delivers you high-quality control panels. You can trust that our products are well-tested, organized, and will be delivered on time.
ErieTec's EB Controls, over the past year, has built 5 control panels for my company. In each case the panels were laid out and assembled with a level of professionalism that I have rarely experienced in panel assembly. Wire routing and component placement were laid out to allow access for wiring and heat dissipation. Any issues during testing were addressed and resolved quickly allowing for an on time customer delivery.

– Original Equipment Manufacturer in Pittsburgh area