Material Handling (1100 × 450 px) (1920 × 600 px) (1)
Cranes, Hoists, Lifting Devices
Cranes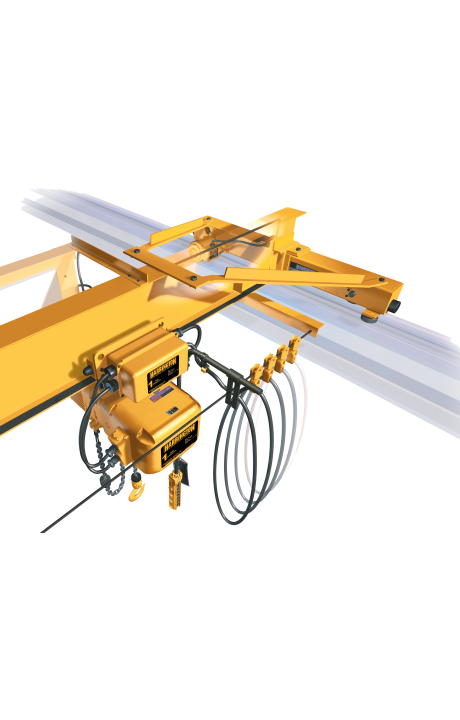 TOP RUNNING SINGLE GIRDER CRANES
Top running complete cranes are suitable for use on ASCE crane rail or square bar, and all include unique side guide rollers that significantly reduce friction providing for smooth crane travel.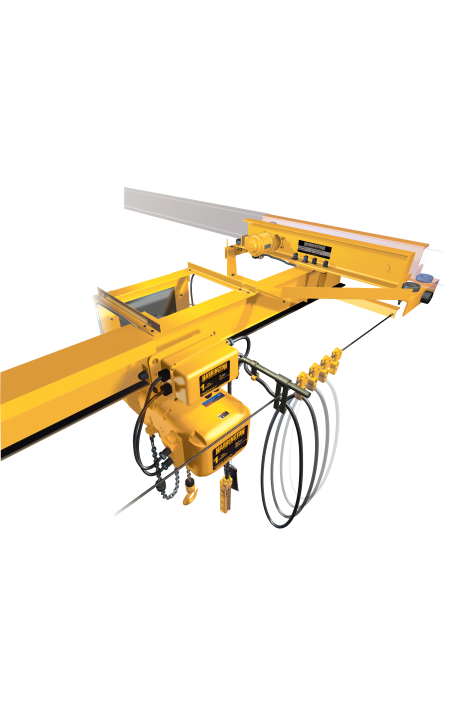 UNDERHUNG SINGLE GIRDER CRANES
Underhung single girder cranes easily handle today's most demanding Class "C" applications, including fabricating, machining, die handling, production, assembly and maintenance.

LIGHT DUTY BASE PLATE MOUNTED JIB CRANES
The choice for light assembly, welding or low use applications available in capacities of 1/8 to 1 Ton with spans up to 16' and height up to 14' under boom.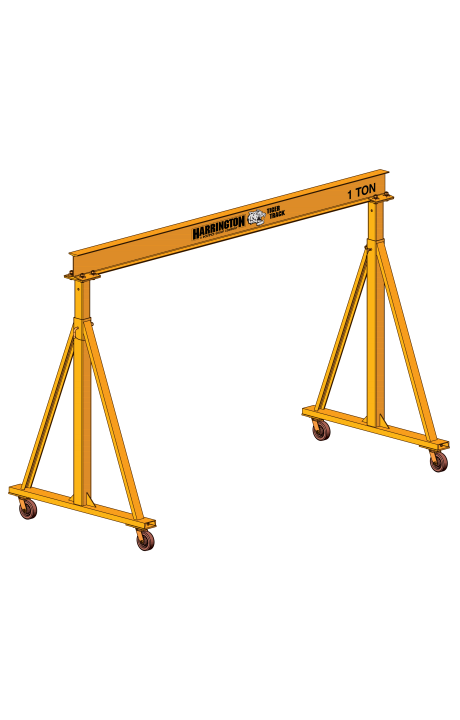 PORTABLE ADJUSTABLE GANTRY CRANES
The portable adjustable gantry cranes are a convenient solution when portability is required. Available in 1 – 3 Tons with up to 25′ span.
Hoists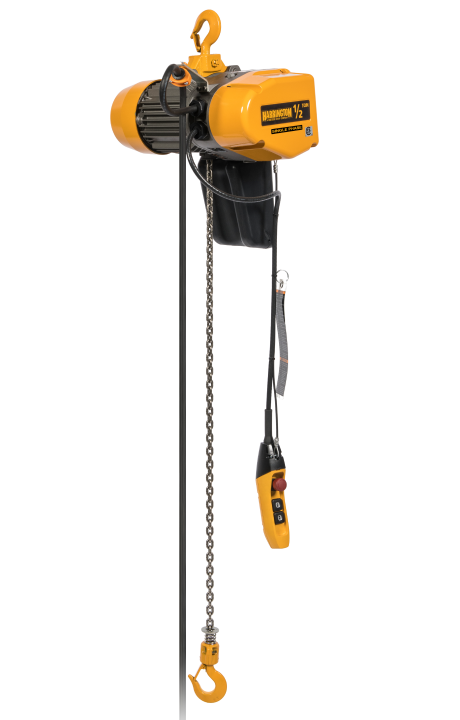 SEQ ELECTRIC HOIST -1 PHASE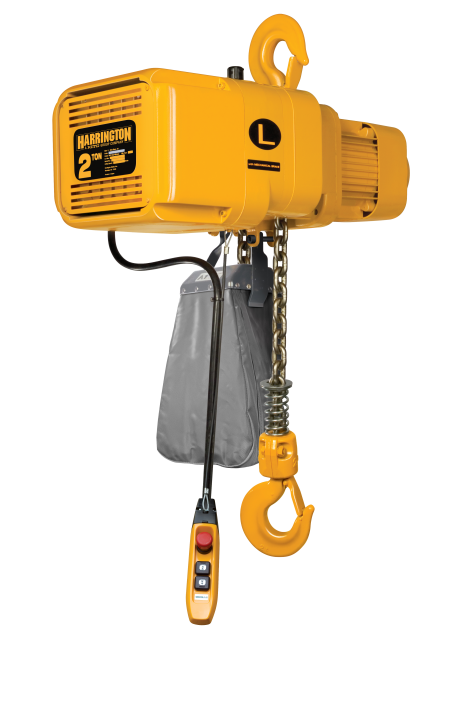 NER/ER ELECTRIC HOIST – 3 PHASE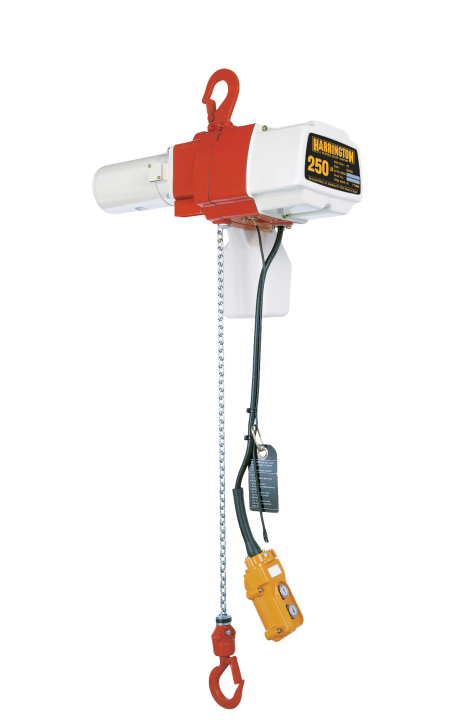 ED-DS DUAL SPEED HOIST 1- PHASE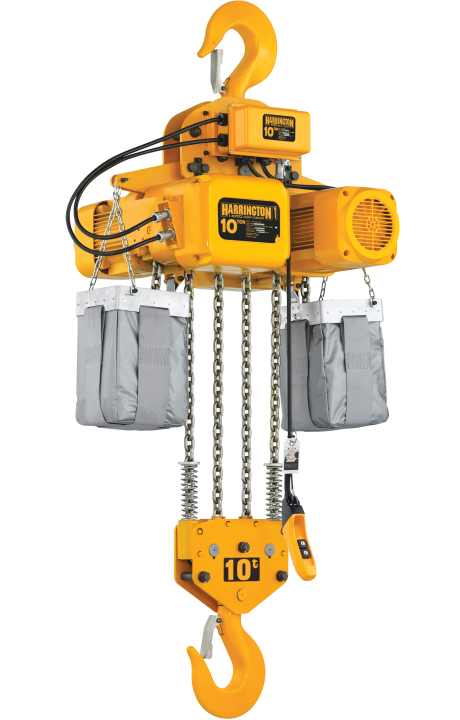 NER/ER LARGE CAPACITY ELECTRIC HOIST – 3 PHASE
Lifting Devices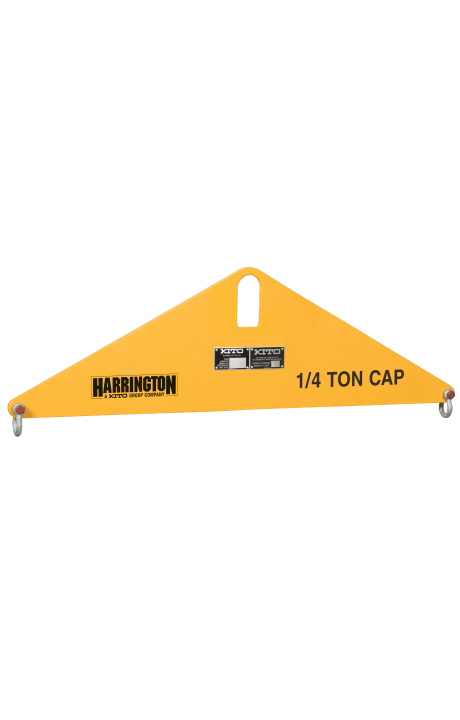 HSSLB – SHORT SPAN LIFTING BEAM – PLATE STYLE
Ideal for short span applications.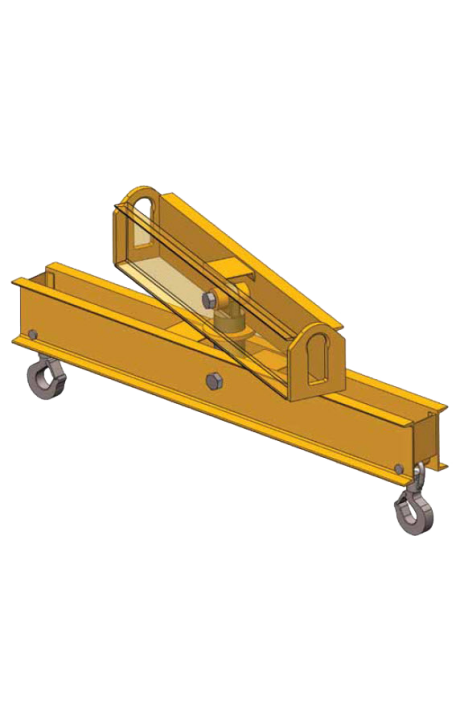 HDCRB – DUAL CRANE ROTATING BEAM
Designed to be utilized with dual hoists.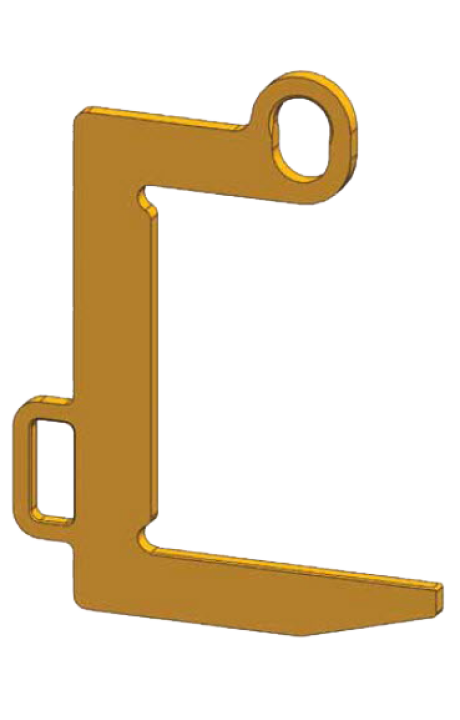 HCLNC – NARROW COIL LIFTER
Lift and position narrow coils by placing the lifting arm securely through the I.D. of the coil.