Motor Control (1100 × 450 px) (1920 × 600 px)
PF Capacitors
Power factor – the measure of how efficiently power is being used – is a power quality issue that every facility should be familiar with.
Eaton's line of power factor correction products feature technology that is compatible with a variety of voltage applications to meet the needs of every industry. These robust solutions, which include fixed and automatic switched capacitors for low- and medium-voltage applications, raise facility power factor to meet the requirements of any utility, helping to eliminate costly utility charges.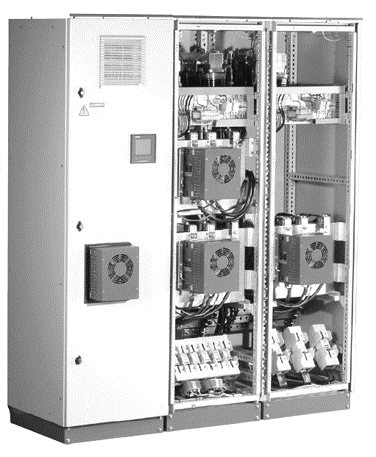 LC-TRANSIENT-FREE STATIC SWITCHING CAPACITOR
The Eaton LV-transient-free static switched capacitor bank provides next level power system enhancements. This level of protection is ideal for high-current loads that rapidly switch on and off – such as those found in rock crushing, arc-welding, plastic injection molding and crane applications – which are typically vulnerable to power factor issues, voltage flickers, or require sag or harmonic corrections.
Transient-free static switching devices come in two models: the FTA model and the FTE model.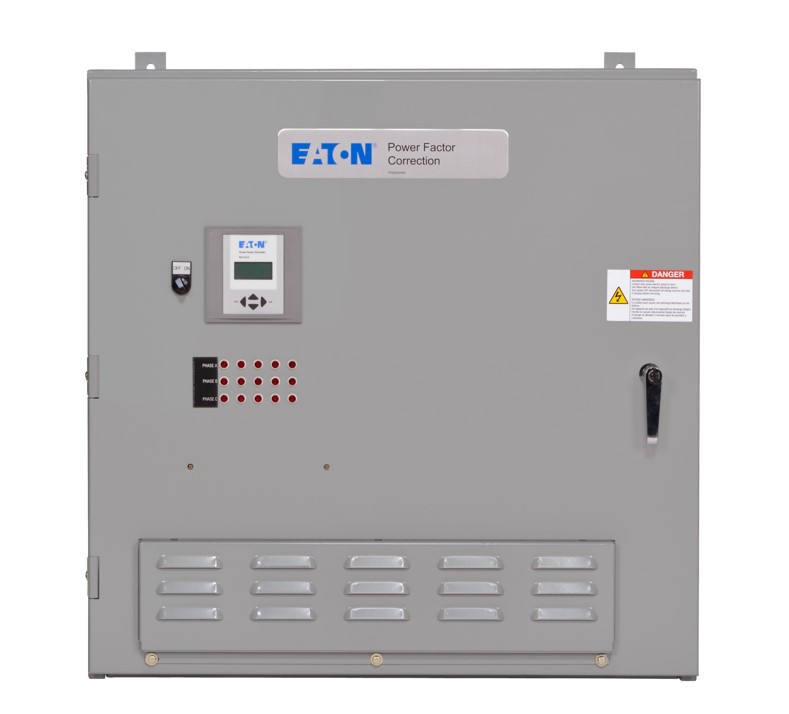 AUTOVAR 300
The AutoVAR 300 is designed for low voltage applications with a variable system load where maintaining a precise target power factor is required.
With a heavy-duty, three-phase capacitor construction in a small, wall-mount footprint, this product is ideal for applications with little space to spare.