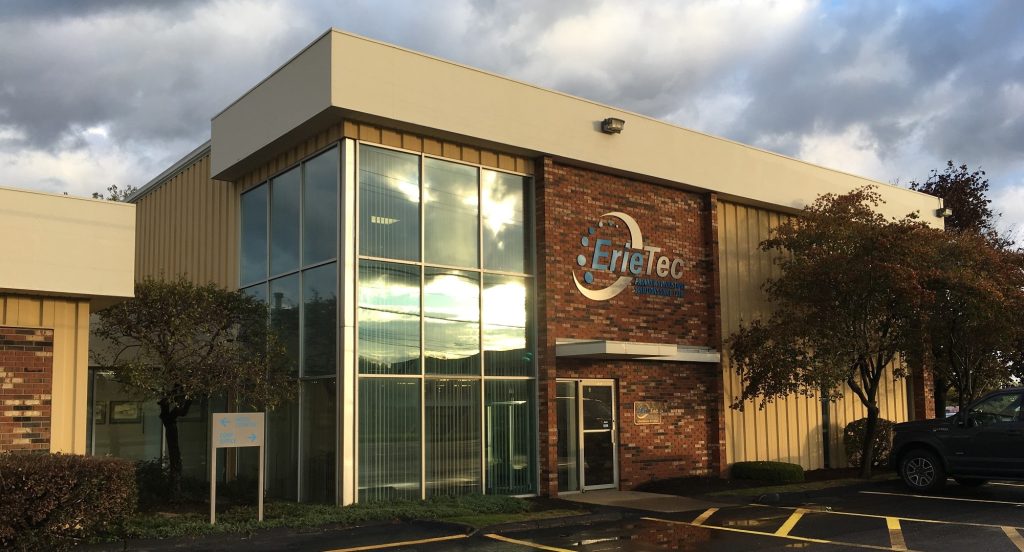 ErieTec was founded in 1958 by Norman Ketchel as a supplier of bearings in the Erie area. Under the original name, Erie Bearings Company began broadening the product offering over the next couple of decades to include more mechanical components. By the 1990's, Erie Bearings Company moved into electrical components, as well, truly becoming an across-the-line industrial solutions provider.
In the early 2000's, the company opened a UL508A listed panel shop division – EB Controls. From simple pump panels to highly sophisticated industrial control panels, our electrical experts can build you the panel you need using the industry's leading products.
Erie Bearings Company become ErieTec, Inc. in 2017 to reflect more of the products and services we offer. Why change the name after 59 years? We outgrew it. Our team provides technical solutions and services for industries across the power transmission, motor control and material handling applications.
ErieTec, Inc. was owned and operated under the leadership of Mike Ketchel and Judy Miller, the son and daughter of founder, Norm Ketchel.
In January of 2023, ErieTec, Inc. was acquired by Purvis Industries.
For over 75 years, Purvis Industries is proud to be a family-owned and operated industrial distributor headquartered in Dallas, Texas.
ErieTec, A Division of Purvis Industries, serves thousands of customers throughout Pennsylvania, New York, Ohio and beyond with six physical branch locations in Altoona, Erie, Indiana, Meadville, Pittsburgh and St. Marys, Pennsylvania.