Motor Control (1100 × 450 px) (1920 × 600 px)
Surge Suppression
Any facility with motors stopping and starting, light load panels being turned on and off frequently, and other potential power disturbances is at risk for damage caused by a surge spike.
Surges are high-energy, short-duration voltage events. Also referred to as transients, impulses or spikes, these electrical disturbances can damage or destroy sensitive microprocessor-based equipment.
Having a strategy to protect against the damage caused by surges isn't a luxury— it's a necessity.
Surge-Trap® Monobloc STMT1 Series – 50kA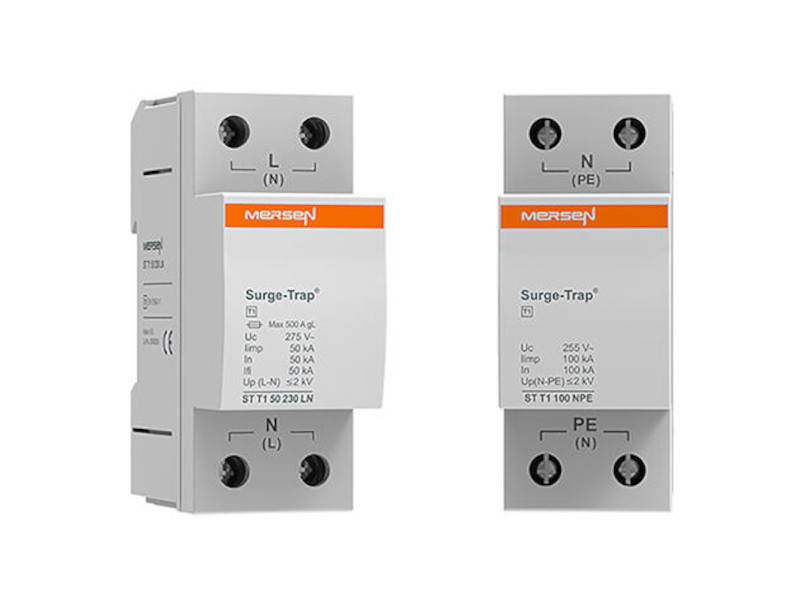 STM T1 50 is the most robust series of single pole Type 1/Class I lightning current arresters, able to discharge energy (current) from a direct lightning strike (10/350µs) on an external lightning protection system (LPS) or overhead supplies, in accordance with EN/IEC 61643-11.
Suitable as the first step of protection in incoming power supply panels and areas with high exposure to lightning strikes, fitted with an external lightning protection system.
Xt series
The XT Series provides transient voltage surge suppression for commercial, point-of-use and original equipment manufacturer (OEM) applications.
XT Series is available in a variety of configurations and surge current capacities of 50 kA and 100 kA per phase.