Motor Control (1100 × 450 px) (1920 × 600 px)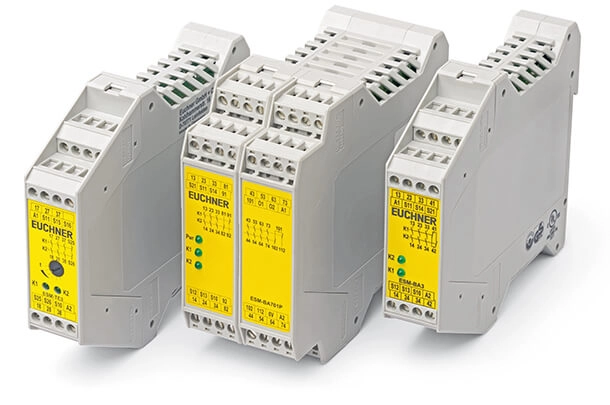 Safety Relays ESM:
The safety relays can be operated with various types of starting.
The devices can be started manually or automatically using suitable wiring. The manual start can also monitor the Start button.
Using suitable wiring, it is also possible to integrate a feedback loop such that safety-related parts of a downstream machine or installation can also be monitored.
In the ESM series, the majority of the devices are available with a variety of input voltage ranges.
Safety Relays ESM Core Features:
Can be used up to category 4, PL e
A large number of options with only a few different module types
Various voltage ranges
Time-delayed and non-time-delayed