Motor Control (1100 × 450 px) (1920 × 600 px)
General Purpose Relays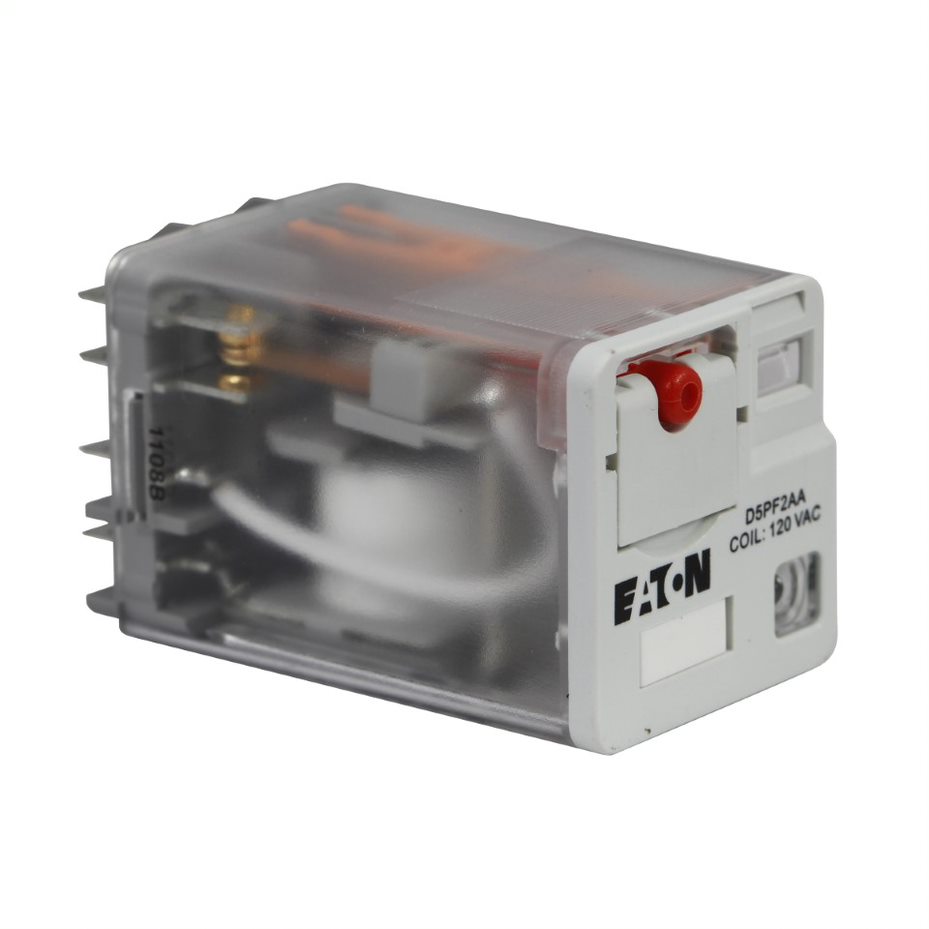 The D series ice cube general purpose relays provide excellent functionality and are ideal for any application from controlling smaller loads, to those requiring high current-carrying capacity. 
A wide array of coil voltages and contact configurations ensure there is a D series relay for every control circuit design application. 
Installation of general purpose relays are quick, easy and secure with little risk of damage, and various relay models are specifically slim-form designed to fit into tight spaces.
Core Features for General Purpose Relays:
Flag indicator allows users to see relay status in either manual or powered condition
Push-to-test button allows for manual operation of relay without the need for coil power
Lock-down door holds pushbutton and contacts in the operate position when activated, for analyzing circuit problems
No contact chattering for momentary voltage drops up to 50% of rated voltage
Finger-grip cover allows operator to remove relays from sockets more easily than conventional relays. This optional clip accessory allows operators to remove relays from sockets more easily than conventional relays
White plastic ID tag/write label allows users to easily identify relays in multi-relay circuits