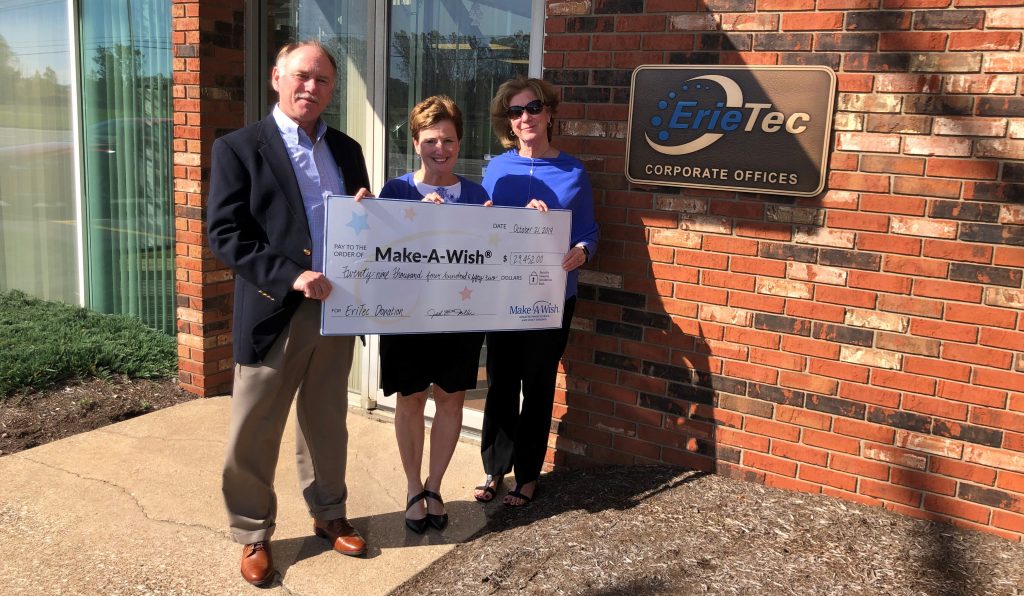 This summer, ErieTec held a Customer/Vendor Appreciation golf outing at Lake View Country Club in North East, PA. While the day was full of appreciation for many of those who are integral to ErieTec's success, we also utilized it as an opportunity to give back to the community. All proceeds from the event were to benefit Make-a-Wish's local chapter which covers Pennsylvania and West Virginia. ErieTec owners Michael Ketchel and Judy Miller pledged additional money to the cause, leading to a sizable donation: ErieTec donates $29,452.
The Golf Outing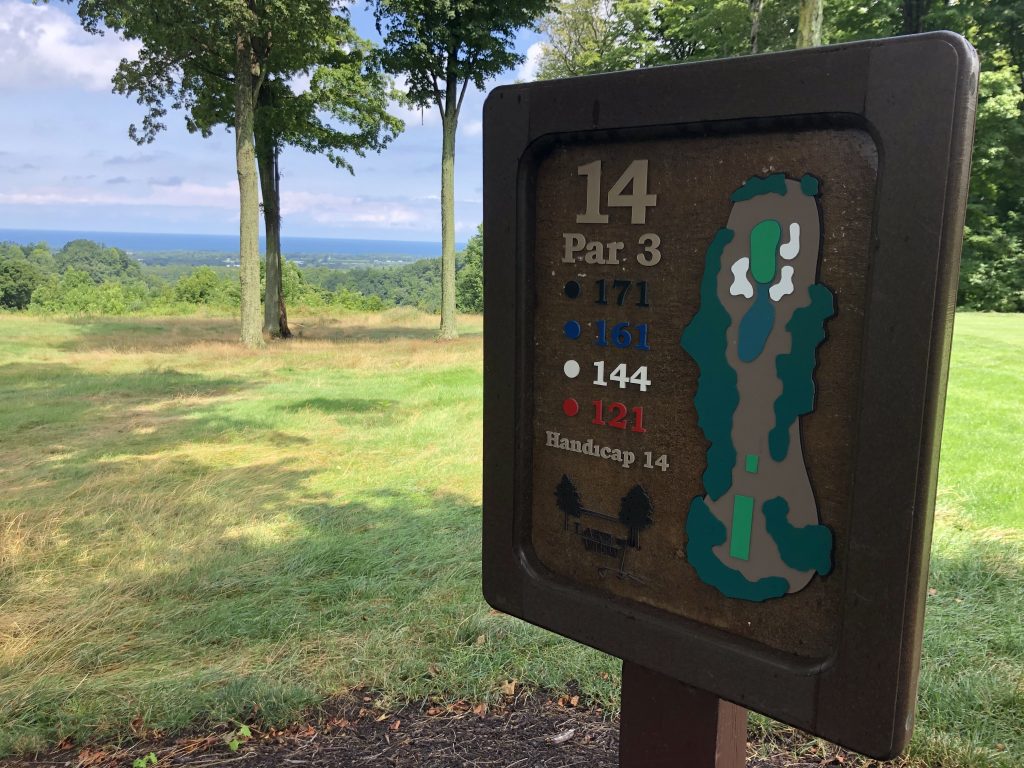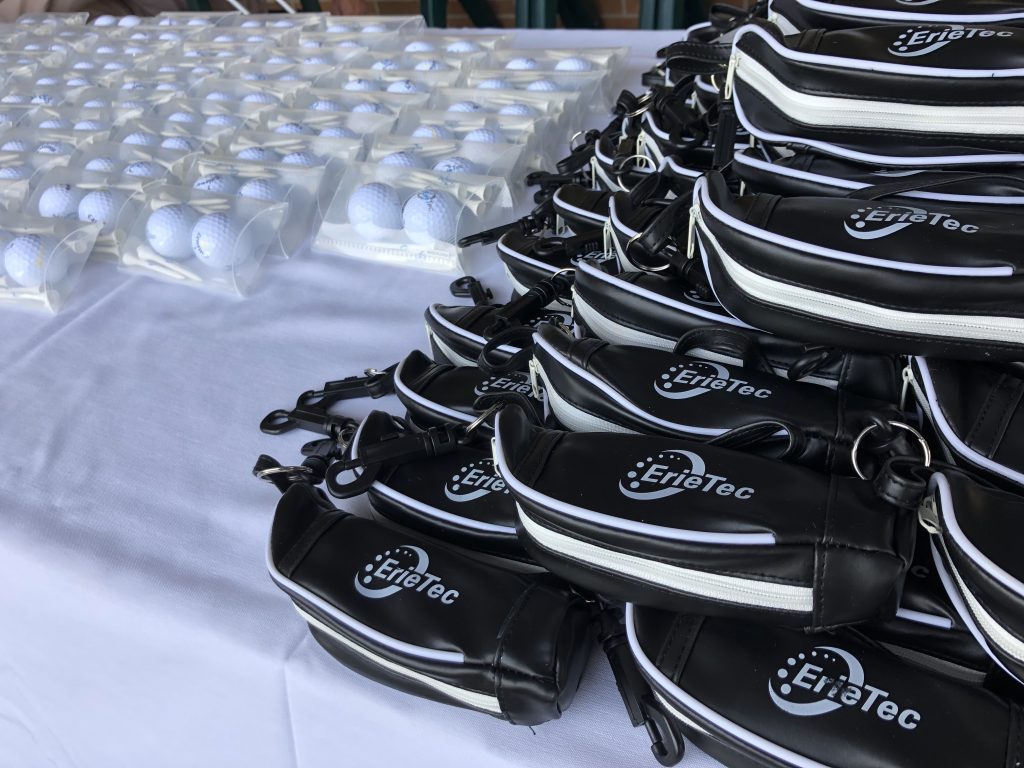 August 8, 2019 ErieTec held our annual Customer/Vendor Appreciation Golf Outing. While lunchtime saw a torrential downpour, the course was clear and sunny by tee time. Teams competed in a four man scramble, and at hole 14, they even had the chance to win a brand new car from Hallman Chevrolet! While no one hit a hole-in-one that would have secured that fantastic prize, each time had a great time on the course.
Dinner was delicious, of course, and after the food was served, we all got to hear from Jan Stork about all the good Make-a-Wish does for kids in our community. Our donation the previous year had funded about 4.5 wishes, so she shared stories of four different kids.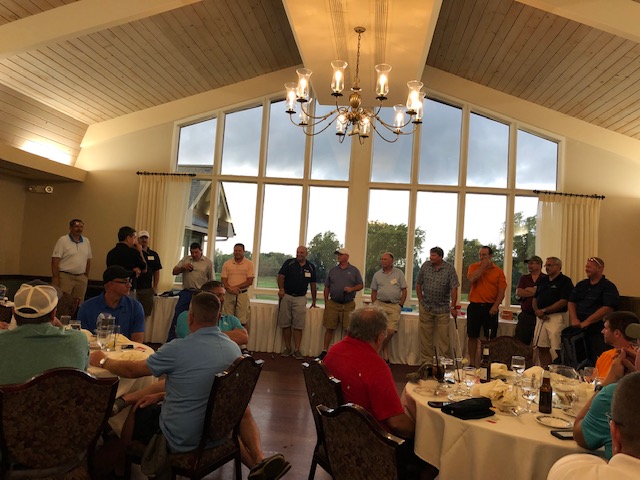 Before the night was over, golf clubs were reverse-raffled, sporting tickets were won, and door prizes were given – but most of all, our vendors and customers and employees all contributed to an organization that makes our community happier one wish at a time.
The Sponsors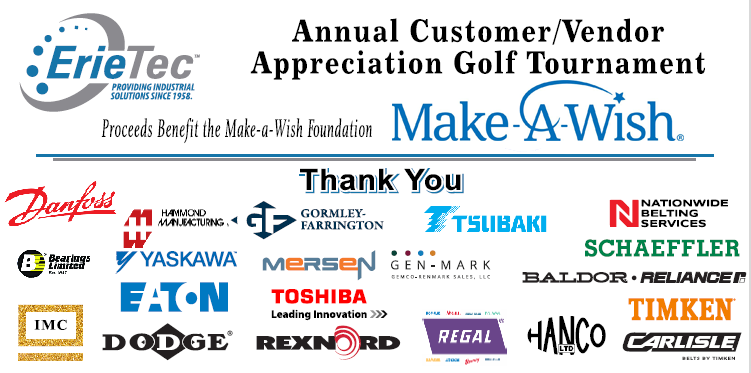 We are immensely thankful to all that participated in the golf outing and the daily raffles and other fundraiser, but we're especially grateful to those vendors of ours who made it possible:
Baldor-Reliance
Bearings Limited
Carlisle Belts by Timken
Danfoss
Dodge
Eaton
Gen-Mark
Gormley-Farrington
Hammond Manufacturing
HANCO
Industrial Motor Controls
Mersen
Midwest Conveying (Nationwide Belting)
Regal
Rexnord
Schaeffler
Timken
Toshiba
US Tsubaki
Yaskawa
The Teams
Without this guys and gals, the day couldn't have happened! Thank you so much to each of you who bought mulligans and chances at the hole-in-one and especially those two teams who tied for first with 6 strokes under par! Great job to all!
ErieTec Customer/Vendor Appreciation Golf Outing Teams 2019
The Donation
We were so happy to have Jan Stork of Erie's Make-a-Wish chapter stop by today to pick up the donation. ErieTec donates because we are a family company (founded in 1958 by the father of our current owners), and because we very deeply believe in supporting our community. The chapter that we donated to serves all six of our branch locations, and by happy coincidence the donation will allow for at least six kids to get their wishes.
Contact Us if you have questions, or if you see a photo of yourself and you'd like a copy!