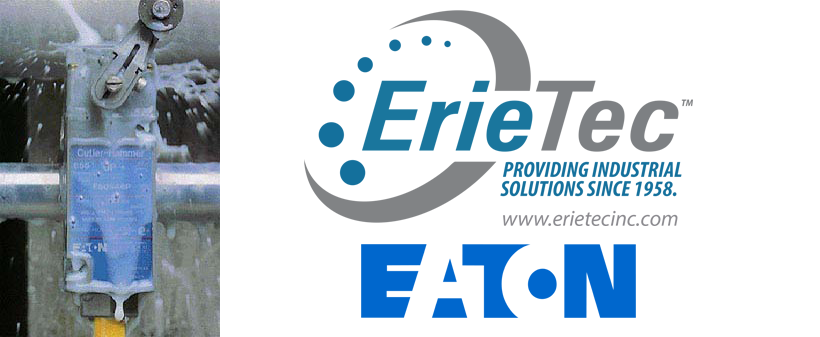 When you're looking to invest in limit switches, you don't want one that is going to quickly fail. Eaton's 6P+ is the best sealed, most durable limit switch you can buy. Do you have to accommodate a harsh environment at your plant?
Eaton's E50 Heavy Duty Factory-Sealed 6P+ Limit Switches Withstand:
cutting fluids and coolants
extreme shock
vibration
temperature fluctuations
washdown locations
The one-piece, epoxy filled switch body is pre-wired at the factory to ensure leak-proof, submersible performance. This unique construction positively stops fluid from from its way to any and all critical connections. Basic switches can't offer that kind of protection from failure. See the illustration below for more detail about how the 6P+ can help your operations.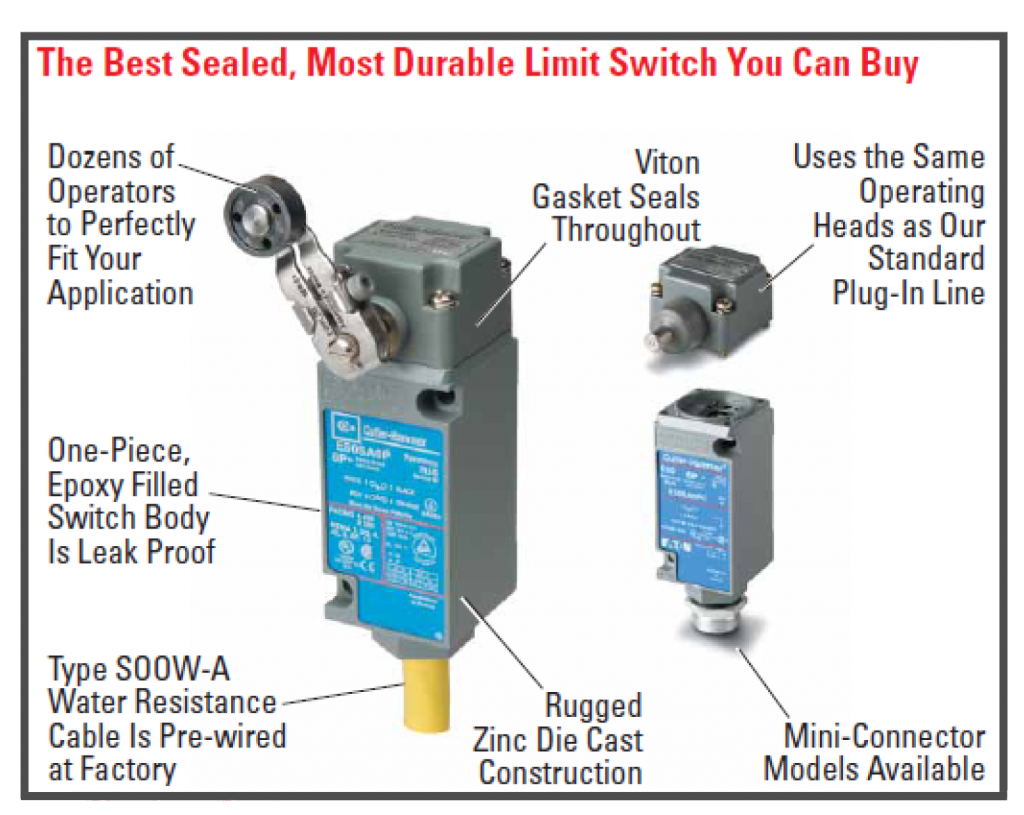 With a harsh environment, you probably have issues with the lifespan of many of your products beyond limit switches. Talk to us! We can help you across the electrical and mechanical spectrum. It's our goal to provide you more – by selling you less. Let us help you find a component you don't have to needlessly replace many times before the expected lifespan.
We have another limit switch success story! Check out this cost savings story in which our customer utilized our inventory solutions to save time and money.