At ErieTec, we value collaboration and working toward helping our customers meet their goals. But in addition to helping our customers, we also value helping our community as a whole. Our Pittsburgh branch decided to take action in the community by adopting a highway as part of keeping Pennsylvania beautiful.
This past weekend, they enjoyed some lovely Fall weather by working hard on the roadside and gathering trash and debris. We thank them for taking time out of their weekend to do so! Giving back to the community is massively important, and we're so proud of the Pittsburgh Branch for taking this initiative.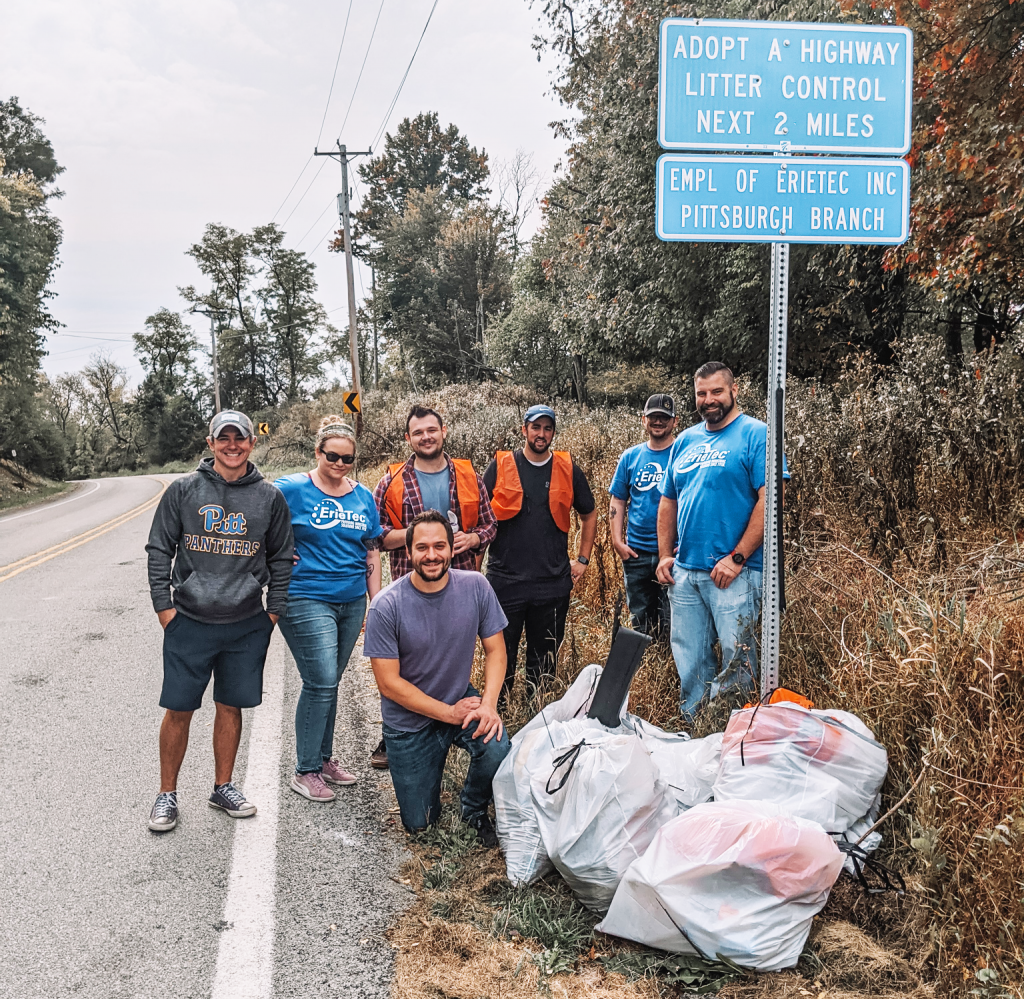 We're not the only ones thankful for their effort. They received this lovely letter of thanks from the DOT.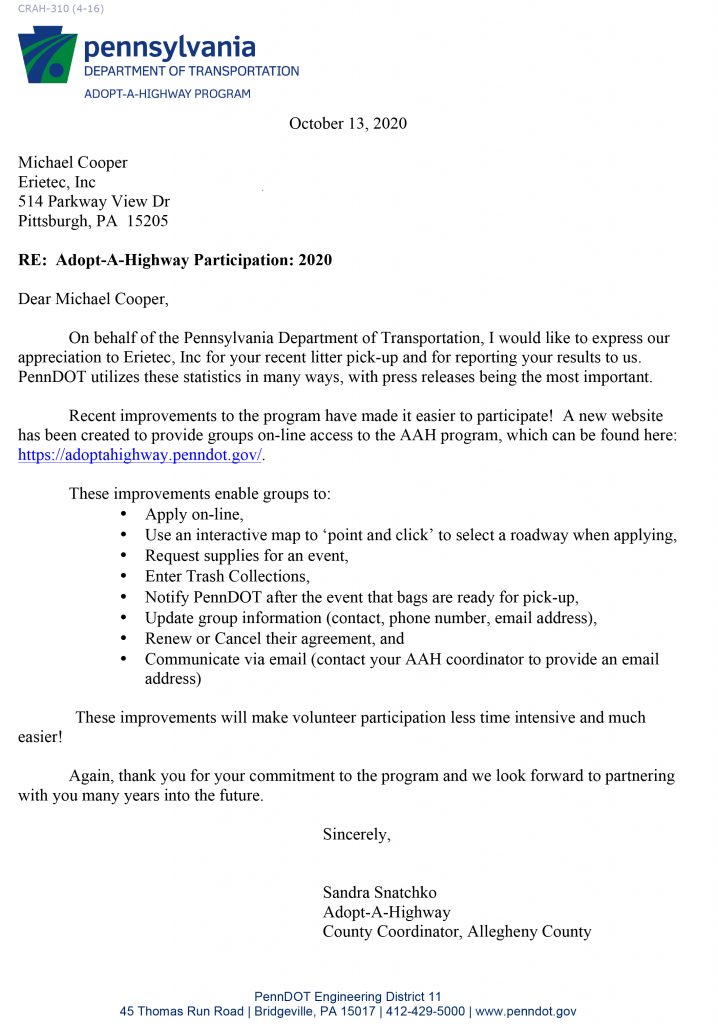 Remember, these wonderful people aren't just keeping your roads beautiful, they're here to solve your problems and save you money. If you need some help with your industrial operations, give them a call at (412) 788-1520 or email them at pittsburgh@erietecinc.com.