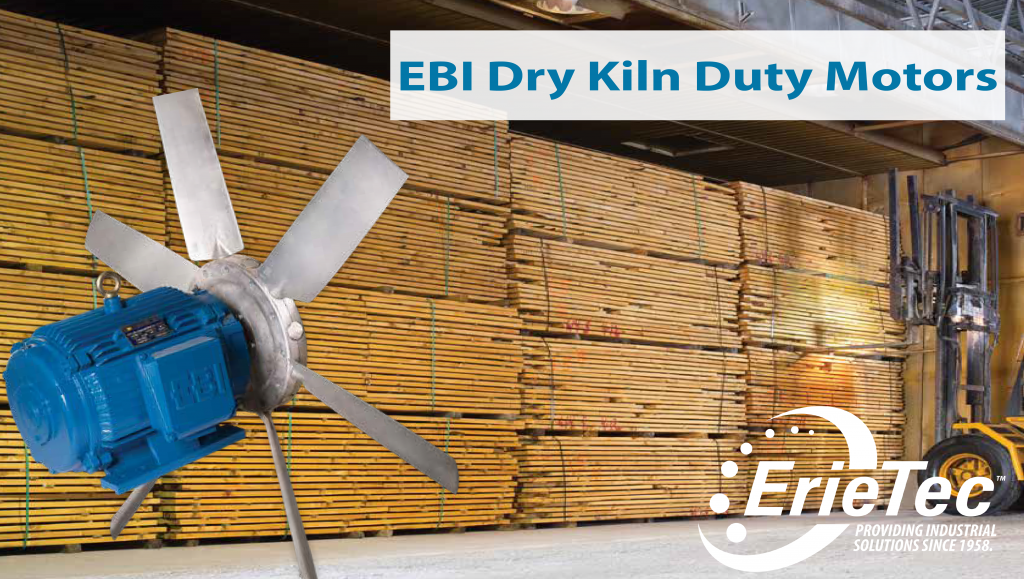 "They have proved to be long lasting. They hold up to the conditions better than other brands. They are a good value for the money spent."
– Wheeland Lumber Company, Inc.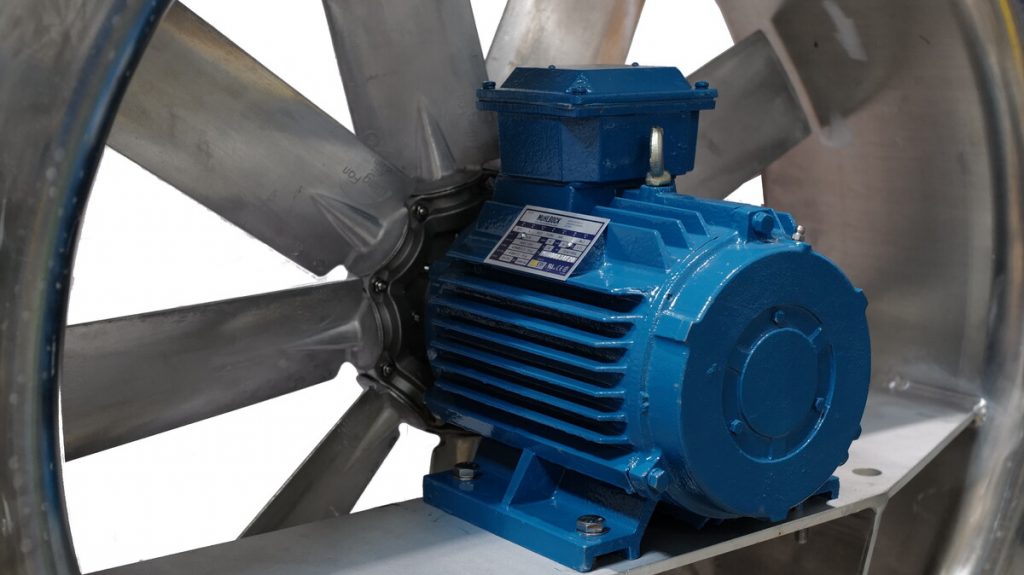 ELECTRICAL FEATURES
• Handmade lap windings for better heat distribution and dissipation in the stator
• Single voltage 230V – 460V – 600V (other voltage and frequency available upon request)
• Class H 180oC/356oF phase to phase insulation
• Each kiln motor double-steeped in non-hygroscopic varnish
• Inverter duty spike resistant magnet wire meeting NEMA MG1 part 31 for use at 20: 1 variable torque application
• Service factor 1.15 at 100oC/212oF or 1.00 service factor at 120oC/248oF
• 10 foot leads permanently identified with 200oC/392oF high temperature silicone rubber
• E-Pact high efficiency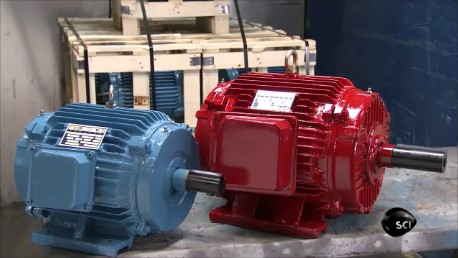 MECHANICAL FEATURES
• Totally Enclosed Air Over (TEAO) enclosure preventing any penetration of moisture, dirt and acidity inside
• One-piece cast-iron frame for superior sturdiness
• Silicone protection on all components for additional rust and corrosion resistance
• Epoxy-based primer and 260oC/500oF enamel paint on surface
• Stainless steel grease fittings on each end bells
• Bearing retainer cap for additional mechanical strength and increased durability
• Oversized heat-stabilized C3 regreasable ball bearings
• NLGI2 non washable calcium sulfonate complex grease compatible with many types of grease
• 1/8'' thick high temperature silicone gasket in junction box preventing water infiltration
• High temperature viton seal on drive end shaft
"Working with ErieTec to get these motors was smooth and easy. We asked if ErieTec could provide them. After checking the answer was yes. The price quoted worked for us, and we have been buying them from ErieTec ever since."

– – Wheeland Lumber Maintenance Manager
Why is this important? FAQ
Why is Class H insulation important? Type H insulation class means that the insulating materials, as well as the varnish, are designed to withstand up to 180oC (356oF). This is absolutely essential in a high temperature application such as in a wood kiln. Not only does it must succeed in withstanding the high temperature of the air circulating in the dryer, but also the heating of the motor when it is operating at full load can have a temperature rise of up to 60oC (141oF) sometimes.
Why are oversized bearings used? The ball bearings on the opposite side of the shaft are large enough to withstand the back-and-forth motion and crankshaft effect caused by the dry kiln fan. By also having bearing retainers, which help hold the bearings in place, gives the bearings greater endurance.
Why is TEAO an advantage over TEFC? The TEAO envelope is above all more advantageous than that which can be found in the dry kiln motor market, i.e. ODP (Open Drip Proof). The TEFC casing can perhaps be an alternative, but its defect lies in the fact that having a fan at the rear of the motor, there will always be a risk of infiltration and congestion of wood dust on this side. The ODP envelop was often used by some dry kiln manufacturers in the past because at that time it was the only solution that existed to be able to ventilate the inside of the motor and allow it to – some extent – last a little longer than a standard motor class F. The disadvantage of having ODP is that moisture, dust and all corrosive elements and eventually destroy the insulation of the motor winding and the service life is not more than 2 years on average
What is your topicalization process? This is EBI's secret of their recipe, but EBI does their utmost to protect the motors against heat, humidity and corrosion. Using the lap winding method for the design and installation of the coils of copper wire in the stator allows much better use of the stator steel and more even heat dispersion, thus increasing its life. However, this method requires it to be done by hand instead of using robotic equipment.
What is your warranty process? EBI suggests that the customer first have their motor inspected at an EASA member motorshop to make sure the job is done properly. Subsequently, according to the report received from the motorshop, EBI is able to make an informed decision. If it is a warranty case, the customer will have the choice of taking a new motor or a credit for a future purchase.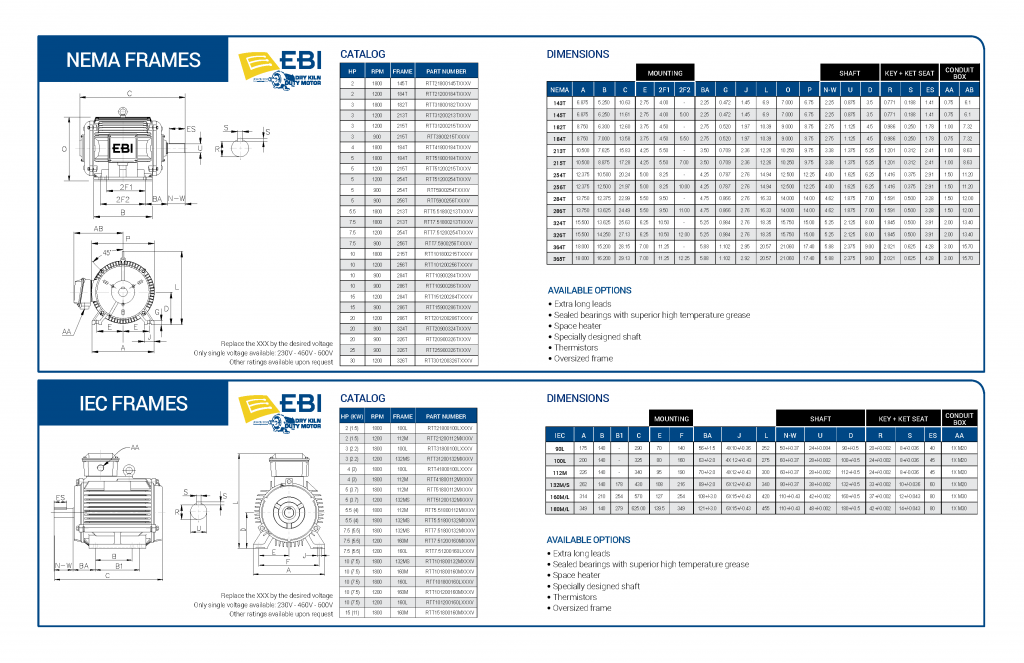 Contact ErieTec Inc. today to order your EBI Dry Kiln Duty Motor
Ask us about all of your lumber industry needs. From motors to VFDs to fuses to push buttons – our knowledgeable team will identify and implement solutions for your most complex applications.