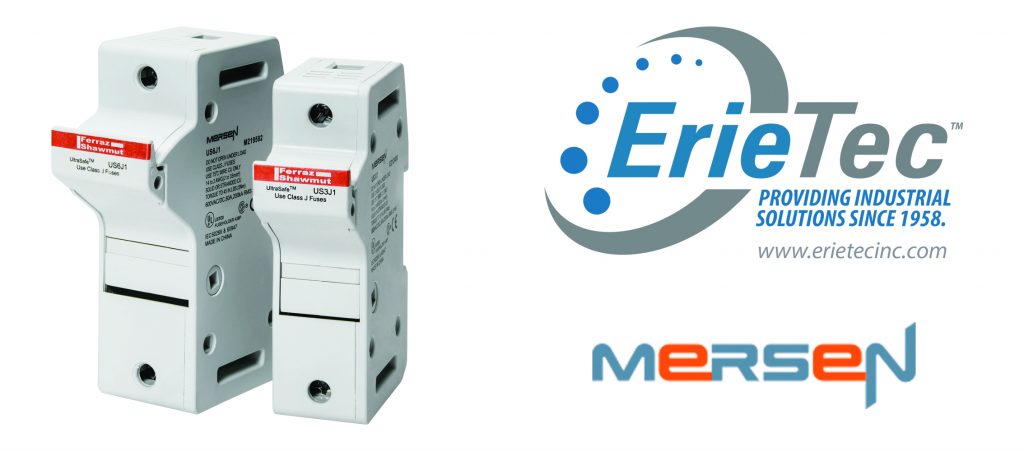 You Value Safety: Get Finger-Safe Protection
Mersen UltraSafe Modular 600 Volt Fuse Holders for Class J fuses introduce a new level of safety and ease for installing or replacing Class J fuses. UltraSafe holders qualify as "finger-safe" to an IP20 grade of protection under IEC standards.
The US3J accommodates 30A Class J or 22 x 58 mm French Ferrule* fuses.
The US6J is for 60A Class J fuses. UltraSafe holders are available in compact 1, 2, or 3 pole units, with or without blown-fuse indicators in each pole.
Multi-pole units can also be made up in the field by using the multiplepole Assembly Kits.
All units have provisions for locking in the open position for safety during fuse changeouts or equipment servicing. US3J and US6J holders can be snap-mounted to 35 mm DIN-rail and they have a unique latch which will stay open to allow re-positioning of the holder in the future.
UltraSafe body material is tough and durable polyamide.
Applications Include:
motors
transformers
lighting
heating
control circuits
general loads
non-load disconnet
The UltraSafe Modular Fuse Holders work with various fuses, but if you're looking for Type 2 No Damage Protection, you want to fill these fuse holders with Class J Fuses by Mersen.