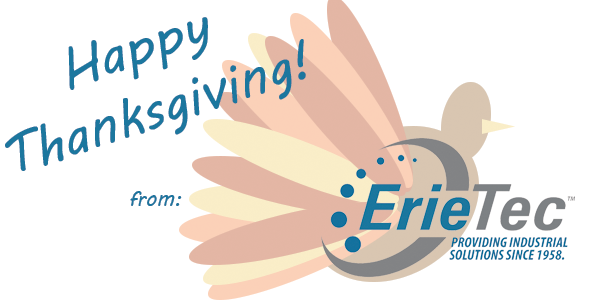 First and foremost we want to thank YOU, our valued customers, during this time of gratefulness and appreciation. We simply would not be the same without you. Of course, we hope that we are providing you service that you are also grateful for, in turn. If not, tell us so! Our goal is to provide you more by selling you less. That's true even on Thanksgiving!
Our goal to always provide for you isn't suspended during the holidays. While we will be closed on Thursday, November 28, so our employees can enjoy Thanksgiving dinners and activities with their families, we are still available to you 24/7. Because we have After Hours Emergency Service, someone is always on call to assist you in case you experience a breakdown outside of our normal business hours. Simply call the regular number for you r local branch and an expert will promptly return your call.
We will be closed Thursday, November 28 for Thanksgiving.
If you're thinking ahead, we do have other holiday hours through December and January. Other modified hours include:
Christmas Eve: Open 8-noon
Christmas Day: CLOSED
New Year's Eve: Open 8-noon
New Year's Day: CLOSED
We hope your Thanksgiving holiday is full of turkey and football and family! We also hope that your December is the kind of snowy that makes it feel like Christmas, but doesn't cause you to be 30 minutes late to work. Let's close out this decade together. Cheers to 2020 around the corner!