Kiln duty motors are used most often in the lumber industry to control the fans that blow on the lumber to dry it out. That environment is extreme, so you need to make sure that all your components can handle it. The wood-drying process is very important in the production of high quality lumber, and you can't afford to cut corners.
With the hot, humid environment of a kiln, an average motor won't do.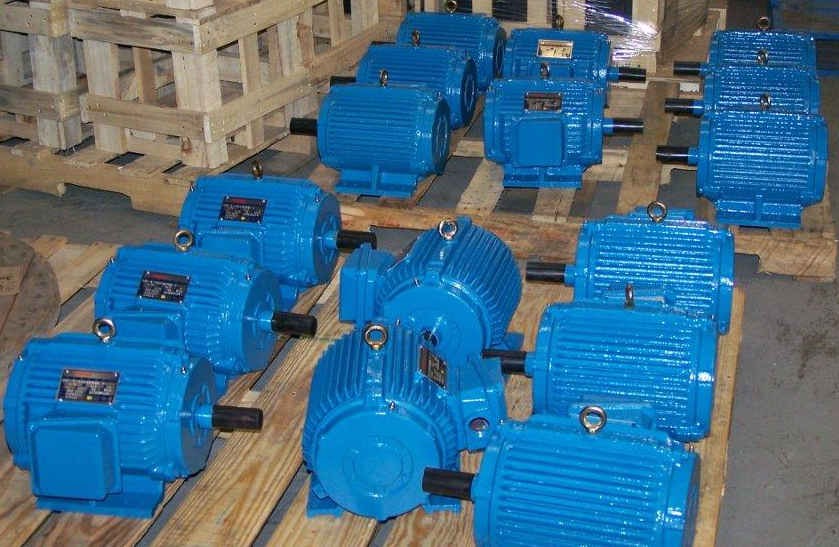 EBI Kiln Duty Motors: Features
TEAO heavy duty cast iron frame
Temperature capacities up to 248˚F
Heat resistant enamel paint
Class H insulation
Oversized, regreasable bearings
Warranty up to 3 years
5 Ways to Increase Kiln Productivity (and Profit)
Invest in VFDs.
You probably already know that VFDs offer incredible energy savings and more control over the drying of your lumber, but have you considered Yaskawa drives specifically? With excellent manufacturer support, an average mean time between failures exceeding 28 years, and an industry-leading warranty program, you can feel confident in your investment of a Yaskawa drive. Speak with one of our Yaskawa certified Industrial Electrical Specialists today or any Erie Bearings representative to learn more!
Choose kiln duty motors.
With the hot, humid environment of a kiln, an average motor won't do. Kiln duty motors are made specifically for this environment, with TEAO heavy duty cast iron frames, heat-resistant enamel paint, and class H insulation. Need one in a pinch? We keep stock of Electro-Beauce kiln motors in 10, 7.5, and 5 horsepower and will work to get them to you exactly when you need them.
Utilize fan sheds.
You can significantly reduce the time your lumber spends in the kiln by drying it first in a fan shed. This has the potential to reduce your energy costs and reduce checking and splitting in your hardwood when applied with VFDs.
Protect your investments.
There are many ways to do this, but you can start here: consider switching from circuit breakers to fuses. While circuit breakers are easier when it comes to nuisance trips, in a short circuit event, you're going to want to protect your people and your equipment. Fuses are faster acting and choosing models among Mersen's Amp-Trap 2000® line will provide Type 2 protection.
Consult ErieTec.
With decades of electrical experience, we can help you find the best solutions to all of your lumber drying needs. Our goal is to make your business more productive, more efficient, and to save you money. Give us a call to see how we can assist you today.