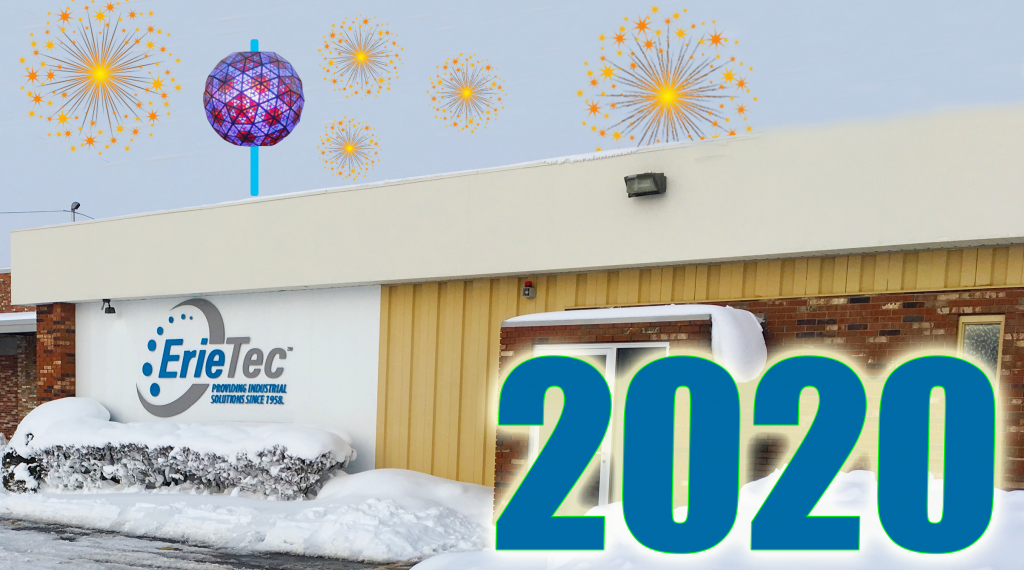 OK, maybe we don't actually host a ball-drop ceremony here at ErieTec on New Year's Eve, but we still want to wish you Happy New Year! It's a whole new decade now, and we're excited to continue to provide you superior service, savings, and the best products on the market.
We are closed today, but we'll open again tomorrow for our regular hours at all locations. Have an unscheduled emergency? Call our After Hours Emergency Line and we're happy to get you back up and running – even if we're home with our families stuffing our face with lemon meringue pie (for good luck, of course).
We're here for you 24/7/365…and actually 366 this year, as 2020 is a leap year!
We wish you health and happiness – and hope you'll trust us with all your industrial solutions this year.