We offer our business partners a variety of training seminars designed to provide your personnel with up-to date knowledge on maintenance, installation, troubleshooting, application, and failure analysis. These can be performed on-site or off-site and will be tailored to meet your specific requirements. Seminars include: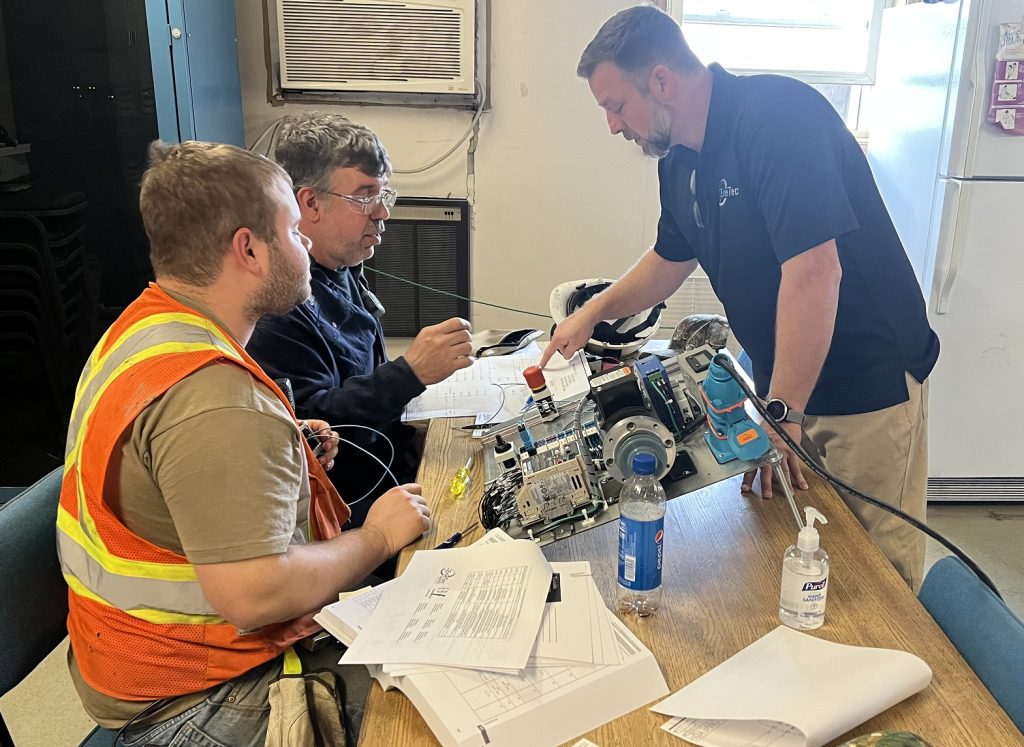 Mechanical:
Power transmission: Overview of basic products and their applications.
Bearings: Maintenance, types, applications, lubrication, failure analysis & installation.
Belt Drives: Applications, sizing, installation and maintenance.
Couplings: Types, selection, applications, installation and maintenance.
Gearboxes: Applications, selection and maintenance.
Lubrication: Grease types and lubrication systems.
Conveyor Belting/Lacing: Light weight & heavy weight belt types and selection.
Loctite: Maintenance items and how to use them.
SPX Hydraulic Tools Safety: Installation and safe removal of interference fit parts.
Electrical:
Arc Flash and Electrical Safety: Arc flash training for employee safety.
Sensor wiring: More than inductive. Capacitive photo (the various designs), ultrasonic and basic limit switches are all included.
Motors: Overview, applications, selection, good practices – things to avoid.
Mersen Fuse Seminar: How to properly select and what that selection means to safety, performance and protection.
Motor Control I (ATL Starters): Wiring, logic and control components – including motor starters, control power and pilot devices.
Motor Control II (VFD): Wiring, programming, set up and basic troubleshooting.
Training charges may apply. Contact your ErieTec branch for details.
Videos:
Is there a topic you're interested in, but don't see listed? Contact us and we can help! Our priority is to make sure that you are getting the best products and the best service from us. Education is a huge part of that. We want to provide you more – by selling you less.