Belt and Conveyor Dressings
Do you need to eliminate squeaks from slipping belts and reduce slippage with flat, round, and V-belts? We can help fix that by providing you the proper belt dressing for your applications.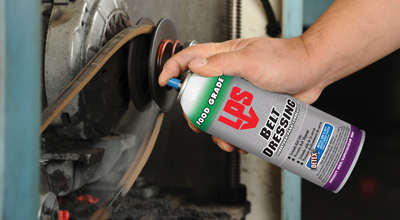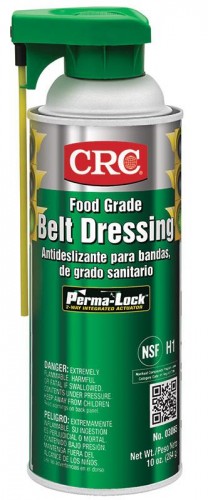 Layout Fluids
We offer various layout fluids, but Dykem has a common solution that we offer:
STEEL BLUE® Layout Fluid
Machine shop operators depend on Dykem® Steel Blue Layout Fluidsto scribe sharp, clear, precise lines. When applied, our layout fluids provide a uniform deep blue color that prevents glare and dries in minutes. All Dykem® Layout Fluids create an extremely thin film which adds practically no thickness to the work piece and remains flexible without cracking and chipping.
Toluene free
Provides a thin blue film without cracking or chipping
Dries in minutes
Prevents glare with a uniform, deep color
Reduces eye strain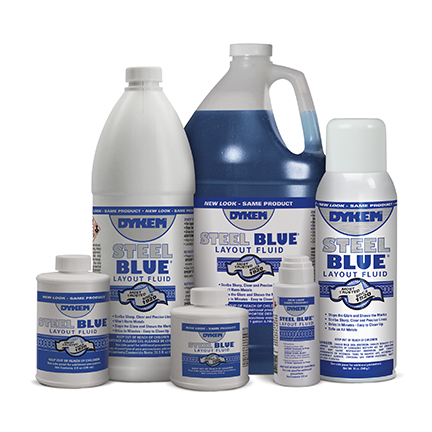 Metalworking & Machine Shop Solutions: Try Rustlick's UltraCut Pro CF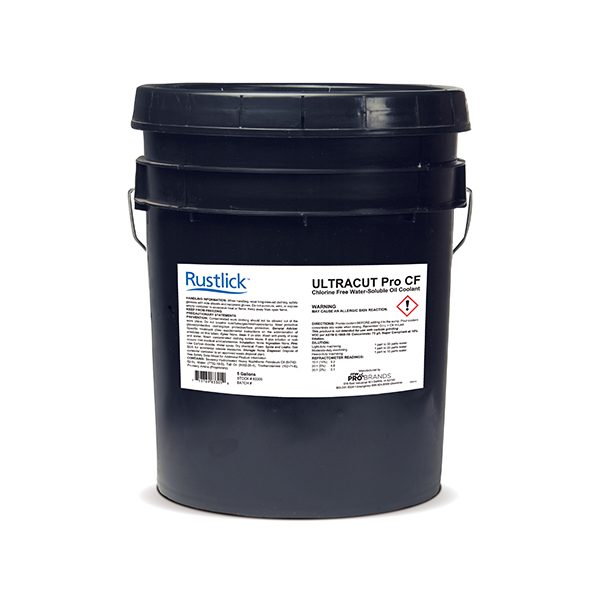 If you're in Metalworking, you need the right cutting fluid. The wrong cutting fluid can cost you in excessive downtime, increased maintenance, and safety risks that no one needs to take. Have you considered Rustlick's UltraCut Pro CF?
ULTRACUT® Pro CF is a premium chlorine-free, water-soluble oil, cutting, and grinding fluid with maximum bioresistance and non-chlorinated extreme-pressure additives for heavy-duty machining.
FEATURES
Premium water-soluble oil
Biostable and resistant to microorganisms
Non-chlorinated EP additives
Increases sump life
Extends tool life
Provides corrosion protection
Provides great workpiece quality
How can spending money on a product save you money? Investing in a better product reduces your downtime – which increases your productivity and profit – in addition to allowing you to reduce your usage of the product and decrease maintenance. If you want to read about a truly impressive cost savings story, check out this half a million dollar savings with one of our Northwestern Pennsylvania customers.
More Cutting Fluids
Tapmatic #1 Gold Cutting Fluid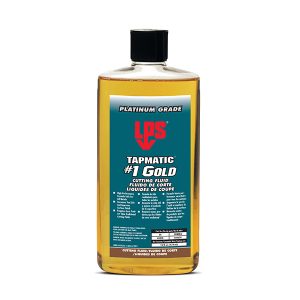 Tapmatic #1 Gold Cutting Fluid is great for all metals, including aluminum.
FEATURES
Does not contain water, solvents, or inactive fillers
Reduces cutting torque and improves cutting efficiency
Does not contain chlorinated solvents or chlorinated paraffins
Requires less product usage than traditional cutting fluids
Increases tool life and improves surface finish
Great for all metals including aluminum
Excellent for tapping applications
APPLICATIONS
Boring
Broaching
Drawing
Drilling
Engraving
Reaming
Threading
Turning
Sawing
Facing
Milling
Tapmatic AquaCut Cutting Fluid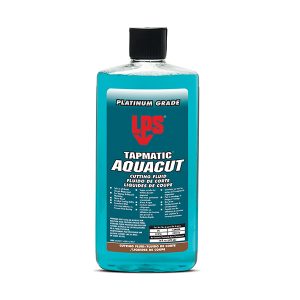 A water-based cutting fluid that does not contain sulfur, chlorine, or chlorinated solvents.
FEATURES
Corrosion inhibitors prevent flash rusting
Safe on all metals, except magnesium
Does not contain sulfur, chlorine, or oils
Non-hazardous
Non-flammable
Excellent in applications where cooling of the tool is desired
Water-based formula
Provides fine finishes
APPLICATIONS
Boring
Broaching
Drawing
Drilling
Engraving
Facing
Grinding
Finishing
Stamping
Tapping
Threading
Turning
Milling
Sawing
Tapmatic Edge Lube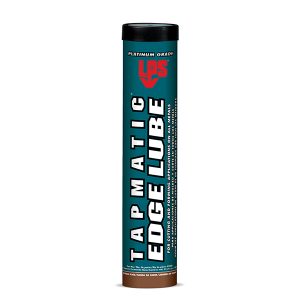 The biodegradable, cream formula cutting lubricant that does not contain chlorinated solvents or petroleum distallates.
FEATURES
Low toxic, biodegradable, low odor
Extends grinding wheel life
Does not contain any hazardous chemicals
Eliminates heat build-up and belt loading
Excellent for belt, wheel or disc grinding, and sawing applications
Biodegradable,solid, white, waxy bar
Recognized by the USDA BioPreferred™ program
Water rinsable
Safe on all metals
APPLICATIONS
Boring
Broaching
Drilling
Engraving
Grinding
Tapping
Threading
Turning
Tapmatic Natural Cutting Fluid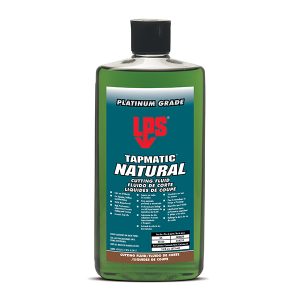 The high-performance, biodegradable, naturally organic cutting fluid
FEATURES
Biodegradable
Non-toxic & non-hazardous
Safe on all metals
Great for steel and aluminum
Extends tool life
High performance lubricating ability eliminates galling and seizing
Does not contain sulfur, chlorine, water, mineral oil, or inactive fillers
Does not irritate the skin, eyes or respiratory tract
APPLICATIONS
Boring
Broaching
Sawing
Drilling
Reaming
Tapping
Threading
Engraving
Facing
Milling
How can ErieTec help you extend the life of your components and save you money? Contact us!