Marking Pens: ErieTec and Dykem are Here for You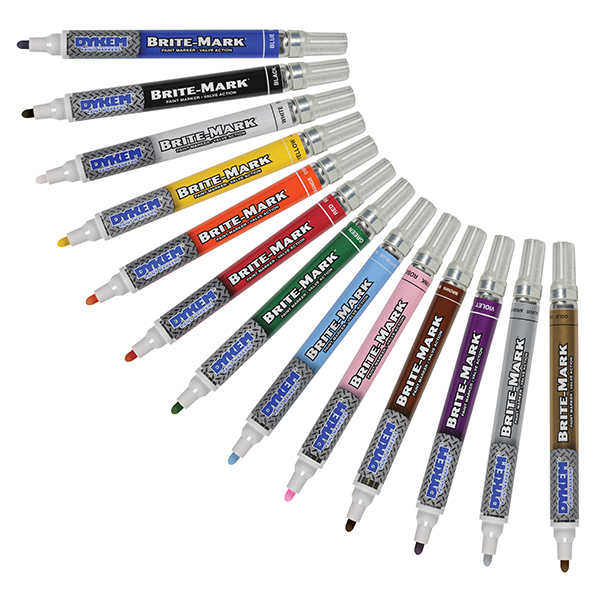 Marking pens are very important to your processes in various industries, especially Metal & Steel. Did you know you could get high quality markers from ErieTec? We offer a variety of Dykem's markers in a number of styles and colors, depending on what you need. Talk to us about your applications, and we'll help to find you the right market to optimize your operations. Contact us with your questions!
---
DYKEM® Cross-Check™ Torque Seal® Tamper-Proof Indicator Paste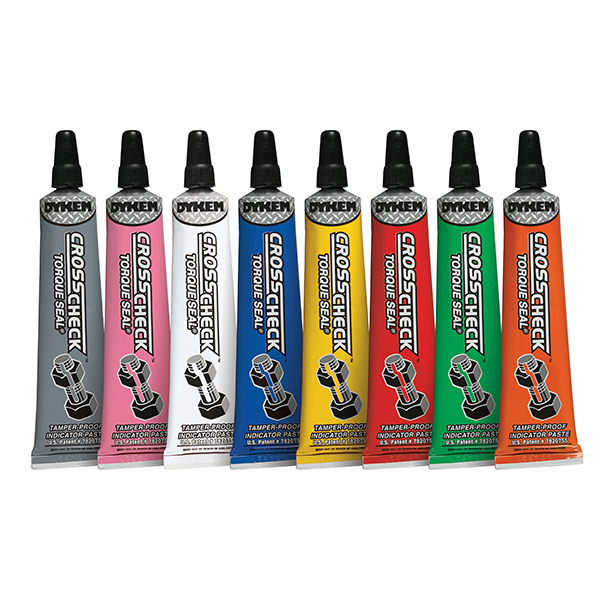 These provides a convenient visual method for identification of vibratory loosening or tampering in nuts, bolts, fasteners, and assemblies. Provides warranty protection against tampering. Marks will be easily broken if parts are tampered with or become loose. Highly visible under ambient light and fluorescent under UV light. Excellent adhesion to metal and other substrates.

FEATURES
Tamper Proof Torque Mark
Safe for most surfaces
Highly visible- all colors are fluorescent
Excellent adhesion
Visually detects loose nuts & bolts
Provides warranty protection
APPLICATIONS
Nuts
Bolts
Fasteners
Assemblies
---
TEXPEN® Marker Industrial Steel Ball Tip Paint Marker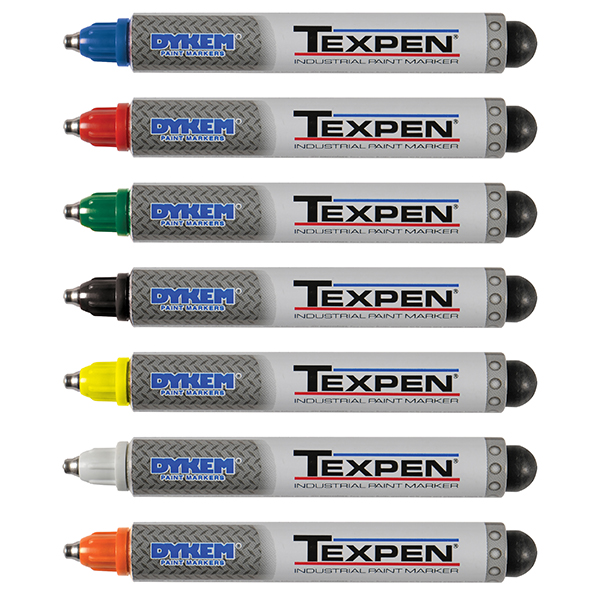 The TEXPEN® stands out for its distinctive fine and medium oil-based paint markings. The stainless steel-ball valve action tip writes through oil, grease and water without losing legibility or brightness even in extreme conditions.
FEATURES
Write sharp, defined, bright marks on any surface including metal, plastic, glass, concrete, rubber and more
Ergonomically correct marker that enables you to mark at all angles, even upside down
Marker retains its shape unlike tube-style markers
Paint flow is controlled by the pressure bulb at the end of the barrel
Drying Time: 25 – 35 minutes
MATERIALS
Safe on most surfaces
Surface test should be run to determine compatibility prior to use
---
BRITE-MARK® Medium Permanent Paint Marker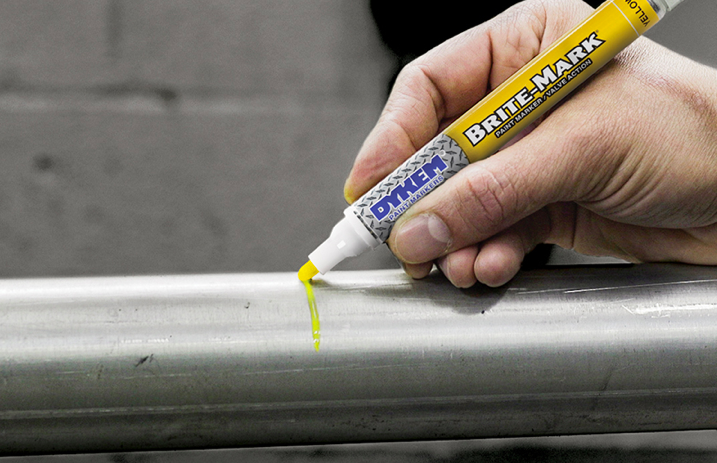 Our most popular marker, the BRITE-MARK® Medium features a medium tip for clear, bold markings.
DYKEM® BRITE-MARK® is a general purpose permanent marker ideal for making clear, bold markings on almost any surface. Its quick drying, oil-based paint withstands indoor and outdoor conditions without fading, chipping or losing its opacity.
DYKEM® BRITE-MARK® can be used to permanently identify inventory, assemblies, tools, finished products or work-in-progress while resisting most work related abuses or compounds.

FEATURES
Makes permanent bright marks on metal, rubber, plastic, glass, concrete, leather, stone, wood, vinyl and more.
Quick drying, oil based, UV resistant paint withstands harsh indoor and outdoor conditions.
Does not contain any HAP's (Hazardous Air Pollutants) which makes them a smart alternative to using spray paint and stencil for big, bold marks.
Does not contain any reportable amounts of Xylene.
Markers can be used to permanently identify inventory, assemblies, tools, finished products or work in progress while resisting most work related abuses or compounds.
Valve action mechanism prevents paint in barrel from drying when the cap is left off.
Bullet tips are replaceable to assure complete use of paint in each marker.
Heavy duty aluminum body with large paint capacity.
Top selling marker with a felt tip for smooth, even marks.
MATERIALS
Safe on most surfaces
Removable with DYKEM® Remover & Cleaner
Surface tests should be run to determine compatibility prior to use